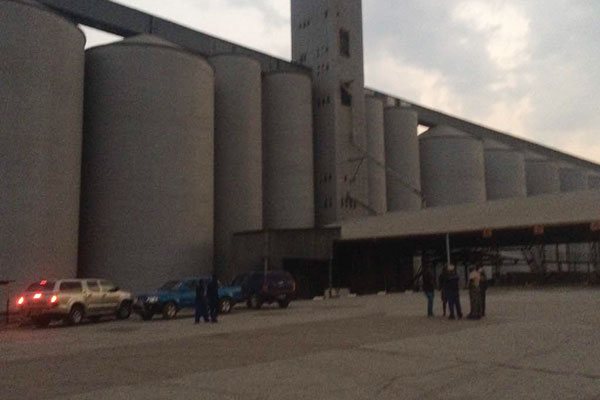 AT LEAST four people are feared dead while three were seriously injured after an explosion yesterday ripped through Grain Marketing Board silos at Lions' Den close to the Harare-Chirundu Highway following a fire outbreak.
BY NUNURAI JENA
The cause of the fire is yet to be established. By late afternoon yesterday, one body had been recovered and three workers were still unaccounted for.
A nurse told NewsDay that three people had been rescued and taken to Chinhoyi District Hospital after sustaining burns, with one serious victim being transferred to Parirenyatwa Group of Hospital in Harare after suffering 50% burns.
Agriculture minister Perrance Shiri, who came to the scene within hours of the incident, said he could not comment on the suspected deaths or cause of the fire.
"It's early for me to make any pronouncements at this stage," Shiri said.
He said experts would investigate the cause of the explosion.
"It's still early to speculate as well, you shall be advised once forensic experts have concluded their work," Shiri said.