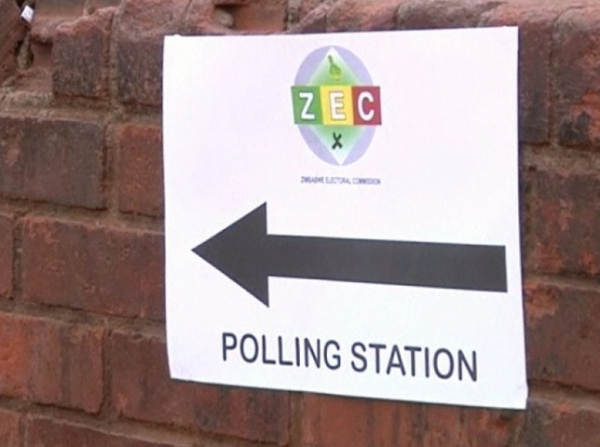 INDEPENDENT biometric voter registration (BVR) and data science experts analysing the voters' roll, yesterday claimed they had unearthed another suspected vote-rigging loophole, where the Zimbabwe Electoral Commission (Zec) has set up eight "shady" polling stations, with one of them to cater for only two voters.
BY BLESSED MHLANGA
The experts raised a red flag over a polling station located at Kudzwe turn-off in Mudzi North constituency, Mashonaland East province, which has two voters on its roll.
The analysts, who have chosen to remain anonymous, yesterday said they would present their findings to Zec on Friday.
It has emerged that that particular polling station is among the 241 stations with less than 500 voters, of which eight have less than 10 voters each.
An average polling station is expected to have a maximum of 1 000 voters and covering a radius of at least 2km. "Nevertheless, despite the average number per polling station being slightly above 500, 241 polling stations had less than 100 voters," part of the experts' report shown to NewsDay yesterday read.
"What is more worrying is the fact that of the 241, eight of the polling stations had only less than 10 people ascribed to them, the least being Kudzwe Turn-Off Tent with only two voters, Savuli Compound Hall (Bikita East) with six voters, Pagati Primary School (Matobo) seven voters, Ruminya Secondary School (Mashava) seven voters, Mabalauta Camp Shed (Gonarezhou) seven voters, Mbizingwe Pre-School (Umzingwane) eight voters, Gunundwi Compound Hall (Bikita) nine voters and Mukore Compound Hall (Bikita) with nine voters only.
"In total, among those polling stations with the least number of voters, 63 polling stations had 50 voters or less."
This came hardly 24 hours after Zec chairperson Justice Priscilla Chigumba told journalists that the commission had also subdivided oversubscribed polling stations to ensure easy management of voters and to avoid queues.
The Zec boss claimed on Monday that there was no minimum threshold on the number of voters per polling station.
"Having done the registration and coming to the end of that process, we then realised that we had some polling stations which were oversubscribed and by oversubscribed, I mean certain polling stations had over 5 000 registered voters," Chigumba said.
"We them made a recommendation through the Minister of Justice to create sub-polling stations at polling stations which we had already mapped to avoid having long winding queues on polling day and that amendment gave us permission to create new polling stations."
Her team yesterday reached out to NewsDay seeking the BVR experts' report.
MDC Alliance spokesperson Welshman Ncube said the creation of "shady" polling stations was meant to rig the elections. "That must be insane. This BVR was supposed to correct anomalies because you are using fingerprints. These are some of the examples showing how chaotic the roll is because there is no place where you can have two registered voters living in a 2km radius. It is caused by an attempt to manipulate the voters roll," he said .
Linda Masarira, spokesperson for the Thokozani Khupe-led MDC-T faction, said it was shocking that Zec could deploy an entire polling team to manage two voters, while still purporting to be protecting the secrecy of the vote.
"When we find a polling station with only two voters, it means that these are the polling stations that are used to rig elections," she said.
The report also indicated that Zec had disenfranchised thousands of potential voters who were allocated polling stations outside their constituencies, in violation of the Electoral Act.
Dangamvura constituency has people residing as far as Marange, Zimunya and Mutasa, who are registered to vote in a constituency they do not reside in and might not be able to travel to vote on polling day.
An example being that of Zingani Fungai ID: 29-174931-F66, whose address is Mutare Farm Prison, in Marange, but is registered to vote at a polling station in Chikanga.
The same applies to Maparura Collins, of Chief Mutasa, and Gwizo Todd, of Zimunya, who are both registered in Dangamvura-Chikanga constituency.
In Bulawayo, Senator Michael Cater, and wife Janet were posted outside their Bulawayo East constituency to different polling stations despite registering to vote using the same address at almost the same time.