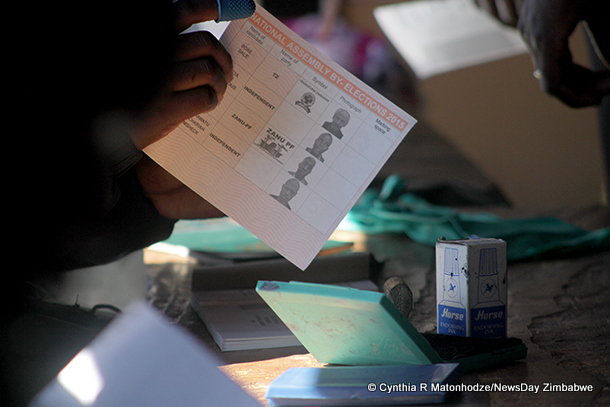 RESIDENTS of Harare's Braeside community on Saturday organised a public debate for parliamentary and local government candidates contesting in the area, but Zanu PF and MDC Alliance candidates allegedly snubbed the meeting.
BY DESMOND CHINGARANDE
Event organiser and banker Andy Hodges said the residents wanted to use the platform to scrutinise the various party manifestoes and check on the calibre of the candidates angling to represent the area.
"Residents organised this event to know the candidates who wish to represent them in Parliament and at local government lvel. The residents face many challenges which they think must be addressed by the rightful candidate," Hodges said.
The meeting was only attended by MDC-T parliamentary candidate, Linda Masarira, PRC's Francis Bvirakare and independent aspiring councillor, Tawona Mtungwazi.
Masarira said when voted into Parliament she would advocate for better living conditions of all residents.
"The main reason for entering the race is that I was tired of our living conditions as residents and when voted into office, I want to advocate for labour and social justice and ensure quality education for all the children of the community," she said.
Bvirakare told residents that he would put in place a constituency development committee to help identify challenges faced by the community.
Mtungwazi said he would use his engineering background to improve service delivery in the area.