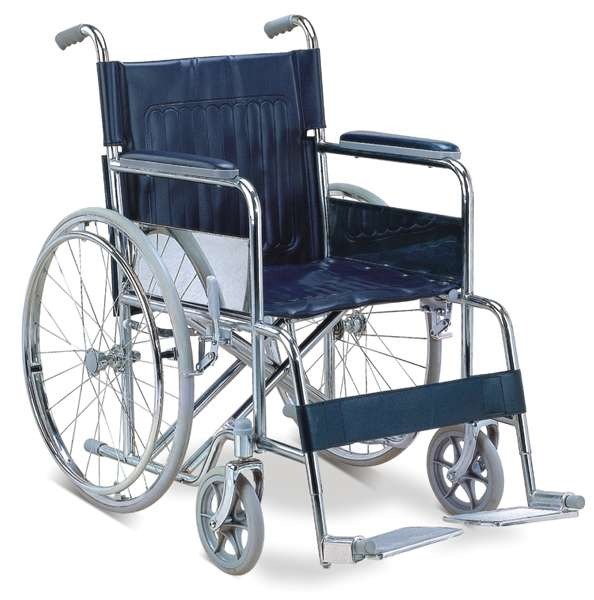 BORN physically challenged, Vengai Kurunzirwa (35) is wheelchair-bound and relies on an aide he pays monthly for mobility.
BY TATENDA CHITAGU
That, however, has not stopped him from seeking political office.
Kurunzirwa, from Masvingo's populous Mucheke surburb, is among the few people living with disabilities (PWDs) in the province that are contesting in today's historic polls.
He is an aspiring councillor for ward 5, where he stood as an independent.
Unlike other able-bodied political contestants, Kurunzirwa, an accountant by profession, says from the start, he has a disadvantage not of his own making.
"I need assistance every time for mobility. I cannot live alone. I have to depend on my aide to do things, not mine. This life is very expensive," he said in an exclusive interview with this reporter.
Kurunzirwa, the Masvingo provincial youth chair of the National Council for the Disabled persons in Zimbabwe, says the electorate also shuns physically challenged candidates seeking political office.
"The electorate does not have confidence in us. People were just socialised into such a way of thinking. My rivals' supporters indirectly insult me. They tell my supporters that they can't be led by a physically challenged person and suggest that my able bodied supporters should have instead contested, not me," he said at his offices in Masvingo City.
Apart from his condition, which he says gives other candidates an unfair competitive edge, the father of two says he lacks resources because he cannot do much to raise funds for his campaign.
"As an independent candidate, I do not have resources to campaign as much as I would want. The electorate expects to be pampered with freebies, but I do not have much money. My posters are also being torn," Kurunzirwa says.
"Instead of having rallies, the government, in the long-term, should create platforms where we can debate with other contestants and be covered in the media so that we reach out to many people because my movements are curtailed by my condition."
But his decision to stand is a statement on its own.
"I was motivated not only by the need to stand up for the physically-challenged's rights and represent their issues, but even the able bodied. We can still do it. Disability does not mean inability. I decided to compete with the able-bodied as a way of encouraging those with the same condition as mine to show that we can also do it. Politicians disappear after being voted into power and only re-appear when they need our votes. I want to make a change," he added.
Kurunzirwa said he decided to contest as an independent candidate because most parties do not accommodate the physically challenged since they are viewed as "weaker candidates", which equals to "donating" the seats to other parties.
This is despite the fact that two million people out of Zimbabwe's population of 14 million are living with different kinds of disabilities.
Kurunzirwa is facing four other contestants — all who are able-bodied.
These are the incumbent MDC Alliance councillor Daniel Mberikunashe, Chimwani Wanzai (Zanu PF), Admire Mufamba of the People's Rainbow Coalition (PRC), and another independent, Enock Mapondo.
Kurunzirwa is not the only physically challenged candidate from Masvingo.
Henry Chivhanga, president of the Disability Amalgamated Community Trust (DACT), is the aspiring legislator for Chivi Central.
While Chivhanga is not wheelchair-bound, he, however, has difficulties walking because one of his leg is shorter than the other.
But just like Kurunzirwa, Chivhanga said he also faces similar challenges, if not worse because his is a rural constituency, where myths and misconceptions about the physically challenged are abound.
"When you go to address a rally, people give you that look which says, 'Is he serious?' I can feel it, even though I ignore it. Already they would have judged me by my condition and I will be considered a minnow," he says.
Chivhanga, however, says there is a bright side to his condition.
"Some, however, feel pity for me and I think that may work in my favour," he said before bursting into laughter.
He faces Mbangure Clophas of ZiPP, Gwanongodza Ephraim Zanu PF, Sharara Brighton (PRC), Chijaka Joseph (MDC-T) and Mbenganai Esau (NCA).
For female politicians living with disability, their predicament is worse than their male counterparts, according to Muchirairwa Mugidho, an MDC Alliance proportional candidate for Chiredzi.
"It is difficult to be a physically challenged politician, but it's worse when you are female like me. There are other needs which are peculiar to us as women. The media is fixated on male candidates," Mugidho said.
"Female politicians are also viewed as people who sleep their way to the top, which is not true. The media also focuses on able-bodied people and gives us a blackout. This leaves us with a low chance of winning because nobody markets us.
"The government should put in place a political grant that funds the physically challenged during elections." According to Samantha Sibanda, founder of the Signs of Hope Trust, an organisation that represents the physically challenged, such impediments make the constituency under-represented in councils, Parliament and Senate. "People with disabilities are still underrepresented in both Senate and Parliament with only two senators representing them," she said.
"This makes legislation that will help improve lives of PWDs be unnecessarily delayed to be ratified and domesticated. We have seen a lot of advocacy around PWDs participating in the electoral process as voters and observers, but not candidates.
"Finances continue to be a problem and also awareness raised targeting the electorate to support candidates with disabilities is limited."