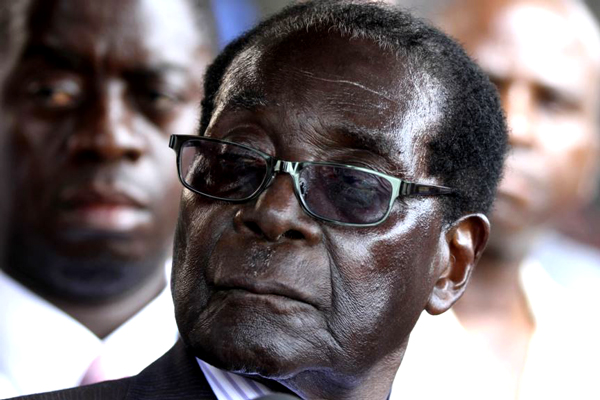 ONE of the surviving researchers who compiled a report on the 1980s mass killings in Midlands and Matabeleland has said the documented 20 000 civilian deaths during Gukurahundi was a conservative figure since several thousands went missing and have never been accounted for.
BY SHARON SIBINDI/NQOBANI NDLOVU
Joel Simon Silonda (94), one of the researchers who compiled the Catholic Commission for Justice and Peace and Legal Resources Foundation book, Breaking the Silence, Building True Peace: A Report on the Disturbances in Matabeleland and Midlands 1980 – 1988, told Southern Eye yesterday that people killed exceeded 20 000.
Several reports put the figure of the dead at 20 000, but Silonda said the numbers were way more than that, adding there were countless mass graves in Matabeleland and the Midlands for those killed during that dark period.
"In the book, it was written that 20 000 died, but the number was more than that with the way the people were killed.
Some disappeared or went missing during the trying times after their arrest and their whereabouts remain unknown to date although all indications point to the fact that they were killed," Silonda said.
Former President Robert Mugabe unleashed a North Korean-trained military unit to crack against alleged dissent to his rule in Matabeleland and Midlands, resulting in the mass killings.
Mugabe later described the mass killings as "a moment of madness", while his successor Emmerson Mnangagwa has said "let bygones be bygones".
Meanwhile, a Matabeleland rights group, the 1893 Mthwakazi Human Rights Restoration Movement (1893-MHRRM)'s United Kingdom chapter has organised a demonstration outside the Zimbabwean embassy in that country over government's failure to deal with the 1980s mass killings.
The chapter's secretary for information, Thembani Dube, said the protest will be held on July 28 on the "eve of Zimbabwean coup elections".
"The 1893 MHRRM UK chapter is stepping up its demonstrations in the UK against the Zimbabwean government and its on-going genocidal pogrom against Matabeleland. It has once more scheduled a demonstration outside the Zimbabwe embassy on Saturday July 28, 2018 on the eve of the Zimbabwean coup elections," Dube said in a statement.
He also said they wanted the government to institute a truth, justice and repatriation process, stop the desecration and defiling of the Njelele shrine.
Unknown people used mining explosives to bomb the Njelele shrine near Matobo, Matabeleland South recently. The criminals looted and destroyed traditional artefacts at the shrine that is considered sacred and is used for rain-making ceremonies and healing sessions.