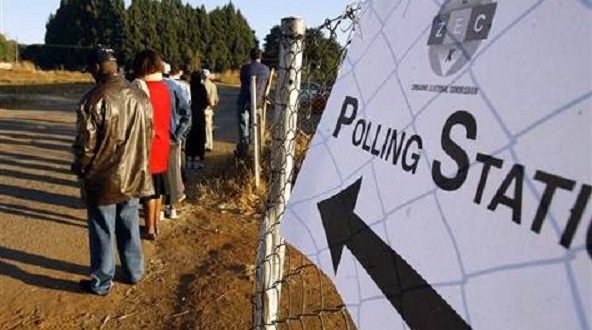 ZANU PF Mpopoma-Pelandaba legislator Joseph Tshuma has described himself as the candidate of choice in this year's forthcoming elections, claiming the constituency has benefited a lot from the ruling party's development projects compared to years when it was under the opposition.
By NQOBANI NDLOVU
Tshuma will square up against 16 other opposition candidates to retain the seat he won in 2015 during a by-election after the death of Zanu PF MP Sikhanyiso Ndlovu. The MDC-T under the leadership of the late Morgan Tsvangirai did not contest demanding for the leveling of the electoral field.
"I have been one of the most vocal and visible MPs from not only Bulawayo, but the whole of Matabeleland," Tshuma told NewsDay after conducting a door to door campaign in the constituency on Wednesday.
"If people are to vote for quality, then definitely the answer is me, and I think our people have moved from that era of saying even if you put a donkey as long as it's against Zanu PF, we will vote for the donkey."
Former MDC-T and now the Joice Mujuru-led People's Rainbow Coalition candidate Bekithemba Nyathi is also one of the candidates.
Ndlovu, before his death at one point was told to join the MDC-T if he entertained any hope of being re-elected after losing repeatedly despite the several developmental projects he initiated in the constituency. Zanu PF had not won a single constituency in Bulawayo since the formation of the opposition MDC in 1999.
Pelandaba-Mpopoma constituency brings together Bulawayo's five oldest high-density suburbs — Pelandaba, Iminyela, Mabuthweni, Mpopoma and Matshobana.
"They (people) have seen for themselves how detrimental that is (voting for the opposition) as proven by the 15 years of hopeless representation by MP's who were voted for in protest than in confidence," Tshuma said.
"I have worked well with the community, rising above party politics and serving everyone equally. This is demonstrated by my food distribution exercise which saw all parties benefiting and churches, disabled, and the neutrals through residents associations."
Tshuma added: "My campaign is strictly door-to-door and road shows, that way you get personal with the voters unlike at a rally."