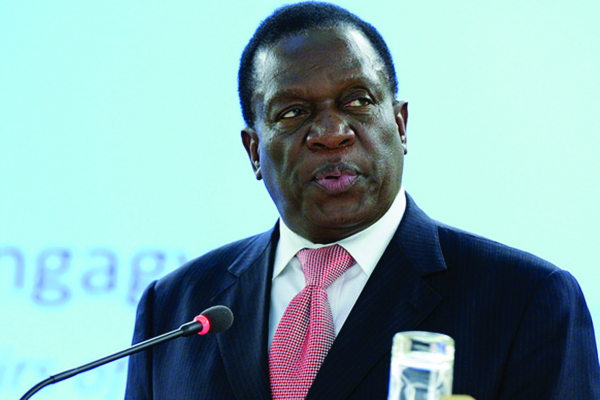 Last week, I published findings from my research of six years on how certain individuals had abrogated themselves the role of choosing Zimbabwe's elected leaders through an elaborate election rigging plot.
MKHULULI TSHUMA
In that presentation, I highlighted that there may be over three million ghosts on the voters' roll produced by the Zimbabwe Electoral Commission (Zec). It is important to note that my presentation, though it may appear unbelievable, is not a work of fiction.
There are about 10 000 people who appear on the voters' roll about 300 times each under 300 different names, but the same biometric details.
No wonder Zec is refusing to release the biometric voters' roll in digital and analysable format so that it can be audited by the country's restless opposition, albeit at their own expense.
It should also be pointed out that Zec is not running these elections. The electoral management body chairperson, Priscilla Chigumba, and her commissioners are just proxies who give the organisation the much-needed civilian look.
They are given orders as well as scripts to read out to all Zimbabweans as and when the need arises by the real Zec, which happens to be some commanders of the uniformed forces.
That explains why the police officers cast their postal votes without the knowledge of the civilian Zec last Thursday.
As a result, Zec's acting chief elections officer Utloile Silaigwana was first quoted dismissing the reports on postal voting as being "untrue", "total hogwash" and "outright propaganda", only to make a volte face later, stating that, indeed, postal voting was ongoing.
If the acting chief elections officer did not know that voting had started, I wonder who is running the whole electoral programme. The truth of the matter is that the elections are now a very huge stink.
So, who issued the ballot papers and where did they get them from since it is clear that Silaigwana and others in Zec did not know what was happening? Forget Chigumba's posturing and convenient application and disregard of the country's electoral laws.
For starters, Chigumba thinks that since she is a former judge, she is the only one who can provide the correct interpretation of the Constitution.
All allegations raised against her organisation on how it has run down the preparations for the elections have been met with arrogance from her and other commissioners.
She has tried to make all of us believe that she is guided by the Constitution and her commission is strictly adhering to the laws of the country.
Is it lawful for 10 000 so-called "boys and girls on leave" to be deployed in the country's rural areas for the purpose of rigging the elections?
If it is not lawful, Chigumba must immediately release the biometric voters' roll and ensure that it is audited so that these individuals who appear on the voters' roll over 300 times in different names, ID numbers and polling stations, but the same biometric details, are fished out.
A report by the Information Development Trust (IDT) has noted that there has been massive deployment of soldiers, whom the organisation thinks are for the purpose of intimidation.
Over and above intimidation, which is their secondary role, these people, who have earned the monicker "boys and girls on leave", are the instruments that will rig the elections.
That's why IDT has recently reported massive movement of these individuals.
They are being acclimatised with their different places of operations so that on July 30, they are able to vote at least 300 times each, which is supposed to give one of the candidates an unassailable three million votes in the presidential race.
This will mean that the candidate automatically wins, as he will already have the majority 50% plus one vote even before anyone casts their votes in an election where almost 5,7 million people are said to be registered.
If posters that have been pasted nationwide by Zec are a true reflection of what will be happening at polling stations on election day, then the nation still has a long way to go in curbing rigging.
Will the indelible ink that will show if someone has voted be applied on the nail of a voter using a mighty marker pen?
If so, then Zec is really trying to make the job of washing away the ink very easy for those who will implement the rigging.
What security features does that ink have to ensure that someone does not easily wash it away before grabbing a different ID and heading to the next polling station? It's not a secret that Registrar-General Tobaiwa Mudede can easily produce these IDs en-masse for such an operation
This is the reason why Chigumba and her commissioners are obstinate and arrogant when certain demands are made on them.
They have this untouchable attitude pervading them. What can you expect from individuals who single-handedly can determine who rules this country?
They are just buying time so that July 30 comes and this operation "Kudzosera Mudhara Panyanga", as one weekly paper recently put it, is implemented and afterwards deal with the problems that come.
The most shocking thing is that even the international community has been called in to come and witness this grand theft.
Countries and organisations have sent in thousands of observers and millions of dollars are being spent on the upkeep of the observer missions so that 10 000 unscrupulous beings are aided by Zec to overpower what millions of Zimbabweans have to say concerning who rules them until 2023. This is truly not what the world has signed up for.
The country's major opposition party, the MDC Alliance, has sent in only two demands, an audit of the biometric voters' roll to ensure that the myth of the three million or so ghost voters is dispelled as well as monitoring the printing, storage and distribution of the ballot papers before elections are held.
If Zec has nothing to hide, these are noble demands that no one should have qualms over unless they are afraid of something which is only known to them.
President Emmerson Mnangagwa himself must ensure that all is done properly to ensure that no one subverts the voice of the people, which he equates to the voice of God.
Even if he stands out to be the biggest beneficiary of this chicanery, he must be reminded that there is no honour among thieves.
It sets a dangerous precedent to have 10 000 people overpowering millions of Zimbabweans.
This election is very critical to be reduced to a mathematics of multiplication of 10 000×300 game.
As the President of this country, he must do everything possible to ensure that the people's will is allowed to stand.
If he wins the elections, it should be because the real millions of Zimbabweans chose him and not the 10 000×300 ghosts matrix, people who may spend the next five years holding him at ransom, as they would be responsible for making him President.
This, I believe, is the price Robert Mugabe paid for allowing a few individuals to make him President at the expense of millions of Zimbabweans. When he was no longer serving their interests, they humiliated him.
It is with this in mind that I ask Mnangagwa to do the right thing by ensuring that the will of Zimbabweans is respected.
Many may complain about the timeframe being too short for the audit of the biometric voters' roll as well as the reprint and accounting of ballot papers to be done, but I think there is no need to rush a process that we may regret in the next five years.
The President may even postpone elections for two or so weeks and institute an enquiry into the voters' roll and other shenanigans by Zec, which began long before he himself became President.
When all issues have been clarified, he can promulgate new dates. After all, the elections can be legally postponed until August 23, 2018.
Ignoring all these issues and proceeding with the July 30 charade in its current status without addressing these issues will be a serious recipe for socio-economic and political disaster.
The last thing this country needs at this stage is another disputed election and illegitimate leaders. Mkhululi Tshuma is a Bulawayo-based political researcher. He writes in his personal capacity. He can be contacted on mkhululigold@gmail.com