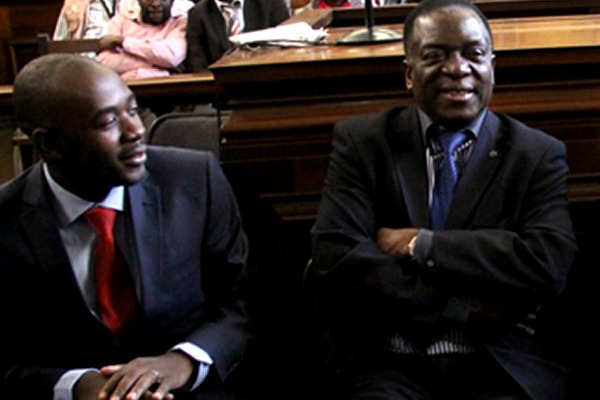 THE Catholic Church-run Silveira House in partnership with other churches yesterday said they were organising a multi-party gathering for all the 23 presidential candidates to inculcate a sense of political tolerance and mutual respect. The gathering could bring President Emmerson Mnangagwa and his rival MDC Alliance leader Nelson Chamisa face-to-face for the first time ahead of the July 30 general elections.
BY RICHARD CHIDZA
Respected priest Father Fredrick Chiromba, who is the secretary general for Catholic Bishops Conference, told journalists in Harare yesterday that the majority of presidential candidates had confirmed attendance, but could not be drawn to confirm whether the main contenders − Mnangagwa and Chamisa − would be available.
He said candidates would be allowed to address the gathering and outline their various manifestoes.
"The objective of the multiparty interface is to inculcate a sense of multi-party democracy and a spirit of mutual respect in a context of differing political opinions," he said.
Chiromba denied opposition claims that the ruling Zanu PF government had deployed 5 000 soldiers to intimidate villagers and campaign for Mnangagwa in the rural areas.
"We have presence at the grassroots level, in every part of the country. Our role is to promote peace and the message to all political players is to desist from violence. We also took note of the statement by the Zimbabwe Defence Forces that they did not deploy anyone. As the church, we have not directly received reports (of military presence in rural areas), we have only heard it from the media," the clerics said.
As regards reports of intimidation mainly in rural areas, Chiromba said: "Given our history and experience of elections in the past, there maybe pockets of resistance, people working as if they were in the old dispensation, people who are not open to differing opinions. Elections and democracy are a process and growing into a democracy takes time. Where we are now is very different from where we were. In fact, in the current environment any forms of violence would not be expected."