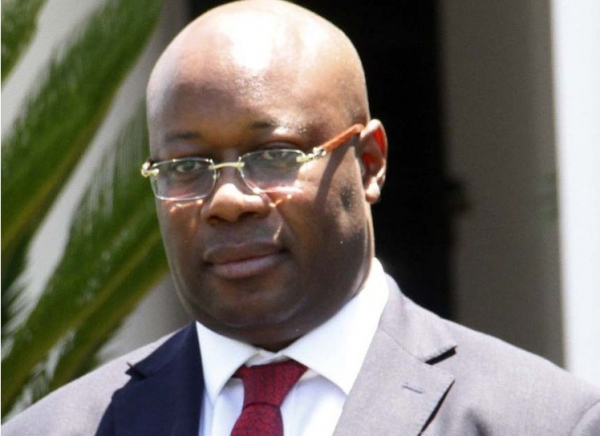 A MATABELELAND South farmer has sued local quarry miner and Mines minister Winston Chitando for conducting illegal mining operations at his rented Wallingford A Farm in Insiza district.
BY SILAS NKALA
In an urgent chamber application filed at the High Court last week, Alfred Chinanayi claimed he rented the 946,4524-hectare farm through his company, Ricnob Suppliers (Pvt) Limited, before its alleged invasion by Mike Mandizera's quarry mining firm.
"The first applicant is in business of processing quarry dump on 78 hectares of the aforesaid Wallingford Farm since 2017, which area is fenced and gated with notification that its private property and that it is applicant's area of business operations," the application in part read.
"The first respondent unlawfully dispossessed applicants of its quiet, peaceful and undisturbed possession of the property in question, invading applicants rights without same's consent or following due process on June 6 2018 by cutting down applicant's fence on the quarry site, therefore, unlawfully gaining entry to the site with an intention to commence mining operations."
Chinanayi said Mandizera claimed he had been issued with a prospecting licence by Chitando.
"The second respondent (Minister) further is in contravention of section 31 (1) (a) an (g) of the Mines and Minerals Act Chapter 21:05 by intending to exercise any of his alleged prospecting rights on ground not open to prospecting since it's a private property with a principal homestead or without the consent of the owner or any other person authorized thereto," the application read.
In his founding affidavit, Chinanayi claimed that on July 17 2017 his company entered into a project agreement with Ndabezinhle Tshuma who acted on behalf of farm owner May Tshuma, for the abstraction of quarry dust and quarry stones at the farm.
"The aforementioned agreement was in relation to part of the Wallingford Farm measuring 78 hectares purchased from May Tshuma. The terms of the project agreement between the 1st applicant and the owner of the land included that applicant would buy quarry dust and quarry stones on the farm and that no other person or organisation would be allowed to carry the same project without authority from the owner," Chinanayi submitted.
He said after the agreement signing the company then fenced the area to secure the machinery and area, but on June 6 this year Mandizera visited the site claiming he had been granted a permit by the minister to do mining operations. Mandizera then pitched a tent without Chinanayi's consent and started mining activities.
A report was made to the police and the matter is still under police probe. Chinanayi then reported Mandizera for trespassing and the matter is still under police investigations.
Mandizera and Chitando are yet to respond to the application.