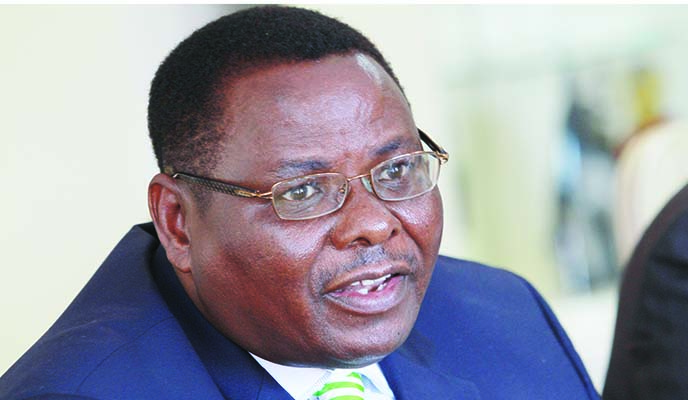 FORMER Finance deputy minister and Zanu PF legislator David Chapfika, has been ordered to separate with his wife of over 32-years in marriage, Abina Chapfika (nee Mutimusakwa), for the next five years, after the latter filed for divorce accusing the legislator of bedding other women.
BY CHARLES LAITON
In her declaration dated December 30, 2015, Abina had said the marriage between the two had irretrievably broken down because Chapfika had gone to the extent of siring children outside wedlock despite the couple having a registered marriage under the Marriage Act (Chapter 5:11).
Abina further said she had also endured emotional, verbal and psychological abuse and harassment at the hands of the MP to such an extent that the marriage had resulted in her suffering stress and mental anguish.
High Court judge Justice Loice Matanda-Moyo on July 5 issued an order separating the couple and ordered them to keep peace with each another.
"In respect of the matrimonial action under case number HC12065/15, an order of judicial separation be and is hereby granted for a period of not more than five years with effect from the date of this order," Justice Matanda-Moyo said. "The order of this court under case number HC1375/17 be and is hereby varied and amended as follows: the defendant (Chapfika) be and is hereby ordered to pay $2 000 to the plaintiff (Abina) as monthly monetary maintenance pendent lite under HC12065/15 with effect from August 14, 2018.
"The defendant be and is hereby ordered to pay pendent lite under HC12065/15 with effect from August 1, 2018 for the plaintiff; $100 Cimas medical aid and structural routine maintenance of all properties."
The judge also ordered that Chapfika's wife shall have unlimited use of the motor vehicles, namely Toyota Vigo, Mercedes Benz C Class and Jeep Grand Cherokee and unlimited access to the couple's farm house at Hurudza Farm.
Justice Matanda-Moyo also ordered Chapfika to continue paying maintenance for the pair's child who is still attending university education.
In her declaration, Abina had also urged the court to order that she be awarded 50% shares in the couple's firm called Racewin Trading also known as Hurudza Farm in Shamva, a lifetime usufruct of the 200 hectares of the farm which she personally developed and an order of the division and sharing of the matrimonial household property, farm equipment and property.