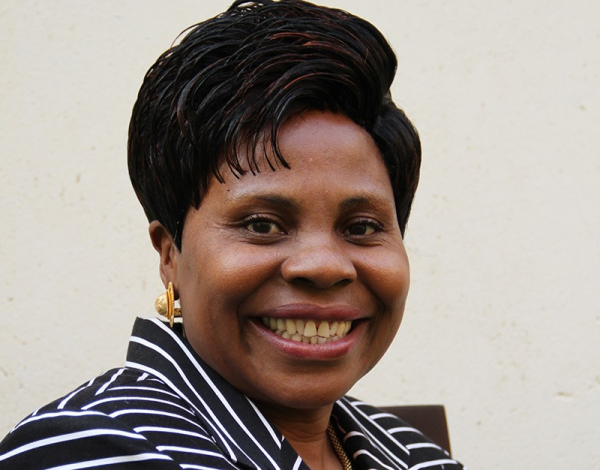 MANICALAND Provincial Affairs minister Monica Mutsvangwa on Saturday claimed that Zanu PF had support of most European countries and the United States because of the peace prevailing in the country ahead of the crucial July 30 polls. BY KENNETH NYANGANI
Addressing hundreds of Destiny for Afrika Network (DaNet) low income housing scheme members and local pastors at a ground breaking ceremony in Mutare that was turned into a mini rally, Mustvangwa said the British had expressed their keenness to work with President Emmerson Mnangagwa.
"The world is in support of President Emmerson Mnangagwa. He is praised everywhere and recently England said they are in support of our president. They are saying that they want to work with Mnangagwa because he has the wishes of the people at heart," she said.
She urged those at the meeting to go and vote in their numbers.
"What I am saying is that let's go and vote in our numbers and so that the development we are seeking will go ahead," she said.
The meeting was attended by land developer Nancy Saungweme who is eyeing Mutare Central constituency, Zanu PF Dangamvua/Chikanga MP Esau Mupfumi, DaNet founder Obadiah Musindo, DaNet Manicaland chairman Wilson Masokowere and Zanu PF Manicaland chairman Mike Madiro.
The minister also applauded DaNet for offering affordable housing schemes to low-income earners across the country.
"Zimbabwe is developed with such people like Reverend Obadiah Musindo and DaNet Manicaland chairman Wilsom Masokowere, the government also need such people who are at grassroots, so that we help to build our country,'' she said.
Meanwhile, Musindo said his organisation will this month intensify its "command voting" initiative targeting its members across the country to vote for Zanu PF. "We are doing command voting. We have members who are scattered in Mutare. Our membership card has the face of President Emmerson Mnangagwa," he said.
"If you don't want Esau Mupfumi or Nancy Saungweme, you have to vote for Zanu PF, because Saungweme and Mupfumi will represent Zanu PF in Parliament. We vote for the party, not individuals."
He described President Mnangagwa as "a man of peace" who will start a new mandate after July 30.