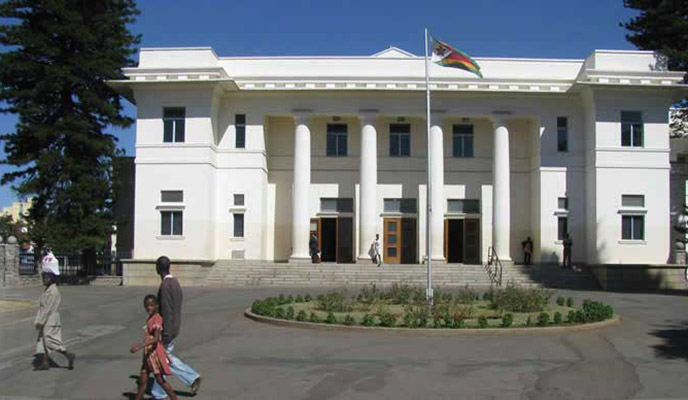 THE proposed housing development partnership between Bulawayo City Council (BCC) and Metbank still hangs in the balance, pending approval by the Local Government ministry.
BY TALENT GUMPO
BCC last year proposed a partnership with Metbank to develop high-density residential housing in Emganwini suburb after the bank showed interest in developing up to 816 residential stands, but the deal is yet to materialise.
According to the latest full council minutes, Metbank had committed to provide finance to survey the stands and fully service them with sewer, water and roads.
"The bank had pointed out that they would avail funding for servicing of the housing development and they would avail a loan to council for the provision of offsite infrastructure should it need it. Council will come into partnership with land, technical expertise and good will," the minutes read.
Residents recently thronged BCC offices after the local authority advertised just over 700 housing stands.
One of the city fathers who spoke on the matter queried the delay in endorsing the partnership in face of high demand for housing by residents.
Councillor Silas Chigora said the local authority should be taking advantage of the partnership, particularly now that residents were looking for housing.
"I do not understand why we are contemplating turning down such an offer knowing that we are in need of housing stands," he said.
Chigora said BCC received an overwhelming response from home-seekers, most of whom have been on the housing waiting list for years.
"People have been coming in numbers seeking housing and yet we are still not clear on our partnership with Metbank," he queried.
BCC mayor deferred the matter to next Council committee meeting.
The council is grappling with an estimated 100 000 housing back log.