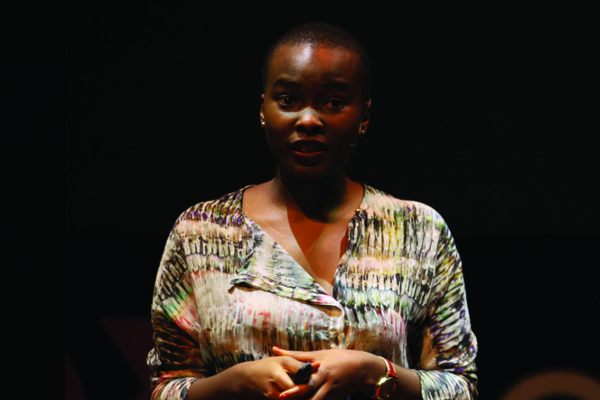 SOUTH Africa-based novelist and journalist Panashe Chigumadzi will officially launch her book, These Bones Will Rise Again, at Theatre in the Park (Harare Gardens) today.
BY ANESU MUSHAWATU
The book is based on the November 2017 ouster of former President Robert Mugabe and explores events leading to the coup that brought the strongman's 37-year grip on power to an abrupt end.
Chigumadzi told NewsDay Life & Style that she was inspired to write the book by the coup and the stories of two grandmothers.
"A few weeks after the military transition, I was asked by my editor and publisher, Ellah Wakatama-Allfrey, to reflect on the 'coup that was not a coup' and what it means to me as a 'born-free'. For years, I had been studying Mbuya Nehanda and her centrality in various versions of Zimbabwe's history and our understandings of liberation," she said. "Likewise, I had also been thinking about my late grandmother and her life and wondering how I would get to write about her."
She said the country's historical accounts were often told through the stories of the would-be "Fathers of the Nation" — from Cecil John Rhodes, Joshua Mqabuko Nkomo, Morgan Tsvangirai or former President Robert Mugabe — so she decided to reinvent the wheel and used the stories of two grandmothers; one well-known and the other, unknown.
The author said the book reflected on Mugabe's ouster through the spirit of Mbuya Nehanda and that of her own late grandmother, Lilian Chigumadzi.
"If Operation Restore Legacy sought to restore the legacy of the liberation struggle, that is, the place of capital 'C' in Chimurenga or the state-centric mode of liberation, the book aims to 'restore' the small letter 'c' for chimurenga, an intergenerational mode of liberation that belongs to Zimbabwe's people, through an interrogation of personal and national history," she said.
Chigumadzi said the book was named after Mbuya Nehanda famous words, "My bones will rise again".
"As part of this exploration of Chimurenga, I interrogate the various meanings that Mbuya Nehanda's spirit has had for the country and its people, and so it was natural that her famous dying words were an inspiration," she said.
Chigumadzi will be in conversation with renowned writer and literary critic Memory Chirere at the launch, which will be open to the public.
Chigumadzi is the author of Sweet Medicine (Blackbird Books, 2015), which won the 2016 K. Sello Duiker Literary Award, founding editor of Vanguard magazine, a platform for young black women coming of age in post-apartheid South Africa and a contributing editor to the Johannesburg Review of Books.