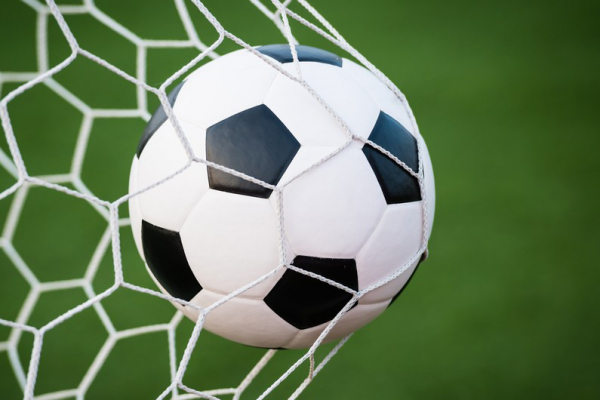 SIGNS of life are beginning to show for ZPC Kariba, as they recorded their second win on the trot when they accounted for Chapungu in a Castle Lager Premier Soccer League tie played at Ascot stadium yesterday.
BY TERRY MADYAUTA Chapungu . . . . . . . (0) 2 ZPC Kariba . . . . . . . (3) 3
The power utility side survived a late surge from Chapungu to ensure victory as well as some respite for their coach, Godfrey Tamirepi.
Tamirepi's coaching credentials had came under the spotlight over the last few weeks, as his team struggled but he earned himself some relief with the important away win.
The visitors scored three goals in 10 minutes and it was veteran Pride Tafirenyika who drew first blood for ZPC Kariba in the 26th minute with a neat flick from inside the box.
Three minutes later, Talent Chamboko doubled the scores with a curling shot, which Chapungu goalkeeper, Collin Phiri failed to repel.
It was a torrid day in the office for the former FC Platinum shot stopper on his debut for the air force side.
Kauya Katuru-turu continued to dominate and in the 34th minute, Dexter Phiri scored a beauty with a well-struck left-footed shot from range.
The hosts never stopped prodding in the second stanza.
Their pressure paid dividends when Edmore Muzanenhamo grabbed a goal for Chapungu in the 80th minute, with a contender for goal of the year.
Muzanenhamo was unmarked a few yards from the box and he unleashed a thunderbolt that left Tendai Hove rooted.
The airmen were then awarded penalty in injury time when Collen Muleya handled the ball in the box.
Chapungu skipper, Allen Tavarwisa sent Tendai Hove the wrong way with a cool effort, but that was not enough to salvage a point for the hosts.
ZPC Kariba coach, Tamirepi gave credit to the team for following the game plan.
"The team did well and they played according to instructions. We had a good first half where we got three goals.
"We are happy to win for the second time in a row and this is our highest goal tally in a single match so far. It shows that we are moving in the right direction and now the improvements are now visible," he said.
His counterpart, Rodwell Dlakama bemoaned his players' lack of concentration for the loss.
"We did not come to the party in the first half, as a result we conceded three goals. The players were not concentrating in the first half but we tried to rectify those errors in the second half but unfortunately we did not get the desired result," he said.
Teams
Chapungu: C Phiri, E Chitauro, R Bota, C Kwaramba, M Muchingami, E Muzanenhamo, T Kumbuyani, B Mugoni (I Nyoni 76min), A Tavarwisa, B Mtigo (L Gwerima 57min) P Marufu (B Sahondo 46min)
ZPC Kariba: T Hove, B Zuberi, D Phiri, S Appiah, I Nekati, T Munyanduri, C Muleya, T Ranthokwane, P Tafirenyika (L Vundla 79min), T Chamboko, T Nyamandwe (M Demera 77 min)