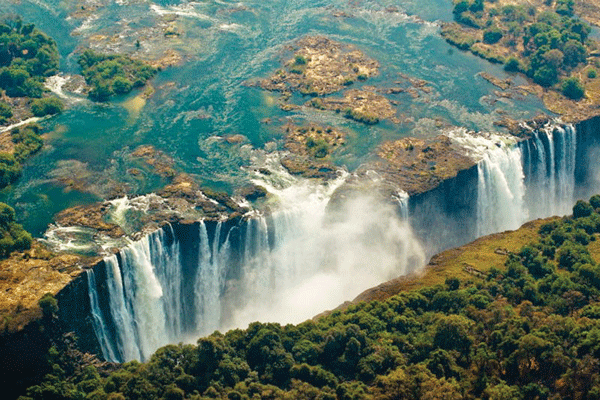 ARRESTS and prosecutions are not enough deterrent factors for illegal fuel dealers and the law has somehow failed to curb the vice.
BY NOKUTHABA DLAMINI
It is a risky and fast business for Victoria Falls' Mbongeni Dube (29) and his peers who call it a "permanent" job and are ready to die for it.
The residents too, have a huge appetite for the market mainly the taxi drivers as they claim that the precious liquid smuggled through our porous borders is purer than the local one.
Some of the smuggled fuel is sold on the streets, bush and houses in the high-density suburbs of Victoria Falls, while some finds its way to Hwange, 100km away.
"It is a risky trade; people have lost lives and property after smuggled fuel went up in smoke, but what can we do when they are no jobs," Dube quizzed.
"It's survival of the fittest and we are always ready for anything and day in, day out, law enforcement is after us, but we find a way to get away," said Dube who plies his trade in the cover of the bush along Kazungula road.
"We are many of us and we give ourselves a target of about 3 500 litres minimum per week and it is paying off. We buy our fuel in Kazungula [Zambia] or Kasane [Botswana] and we find a way of smuggling it into the country through ungazzeted points in small gallons. It is not easy though, but one has to find means to survive," another fuel dealer added.
"Upon arrival, we sell it in gallons, for example five litres goes for $7,50 cash and $10 when fuel stations are dry. We prefer Botswana fuel over Zambia because it is cheap. A litre goes for less than 80 pula while local fuel stations, like Zuva, sell a litre for $1,47 and Petrotrade for $1,42, so we make a lot of profit and we now have our regular clients," Clive Chitsa explained.
A survey revealed that many local taxi drivers prefer black market fuel which they top up on credit and claim it does not damage their cars.
However some said they no longer trust, the dealers as they also sold ethanol-blended fuel.
"They only want cash and buying from a garage ends up better and we have realised that these people top up at service stations then lie to us that the liquid is pure. So it is a win-lose situation, but they always come in handy when there are fuel shortages in town like last week," Macloud said.
According to the Zimbabwe Revenue Authority, smuggled fuel costs the country over $1 billion in undeclared levies.
In 2017, Zimbabwe and the Botswana Defence Forces officials launched a joint operation to curb the smuggling of fuel from the neighbouring country, but unregistered fuel dealers still evade arrest.
Fuel supplies have been dwindling in the country, with government officials blaming foreign currency shortages.