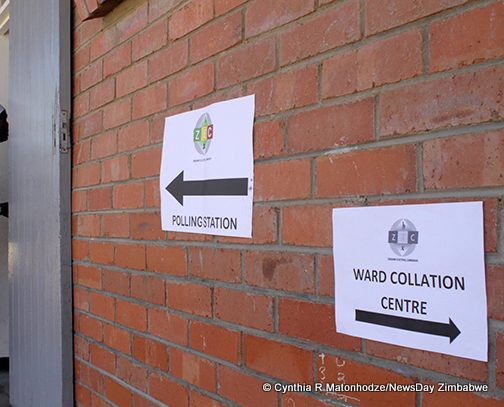 LEGAL think-tank, Veritas has raised a red flag over a provision under section 125 of the Constitution, which bars mentally ill people and convicts from contesting in general elections.
BY VENERANDA LANGA
In its latest election bulletin, which looked at how candidates will be nominated on June 14, Veritas noted that section 125 of the Constitution prohibits mentally ill candidates from seeking election into public office.
"People, who are detained under the Mental Health Act, or who have been declared by a court to be incapable of managing their affairs, are disqualified form standing for election," the think-tank said.
But Veritas said one has to be locked up in a mental institution before they are disqualified as mentally ill.
It said people who have previously vacated their parliamentary seats through having been convicted of a serious offence, involving breach of trust, violence or dishonesty, will also be disqualified from contesting.
On presidential candidates, a candidate should be a Zimbabwean citizen by birth or descent and that they should be at least 40 years of age and be ordinarily resident in Zimbabwe and a registered voter.
"The only disqualification stated in the Constitution is having already held office as President under the 2013 Constitution for two terms," Veritas said.
Public officers, including members of the defence forces, the civil service and other holders of public office, as well as members and employees of statutory bodies, government-controlled companies and entities, provincial or metropolitan councils and local authorities may stand for election.
"However, if they are elected they will have to relinquish their office within 30 days, failing which they will automatically lose their seats as prescribed in section 129(1)(h) of the Constitution," Veritas said.
For chiefs and other traditional leaders, Veritas said they are prohibited from being members of political parties or participating in partisan politics as prescribed in section 281 of the Constitution.
"They are also prohibited from standing for election for President, Parliament or a local authority council by section 45 of the Traditional Leaders Act," they said. For local authority or council elections, the candidate must be a citizen of at least 21 years of age.
"The disqualifications spelt out in section 119(2) of the Electoral Act include being an unrehabilitated insolvent, being in default of more than 120 days in payment of local authority rates, charges and taxes, having been convicted of an offence of dishonesty and being an employee of the local authority," Veritas said.