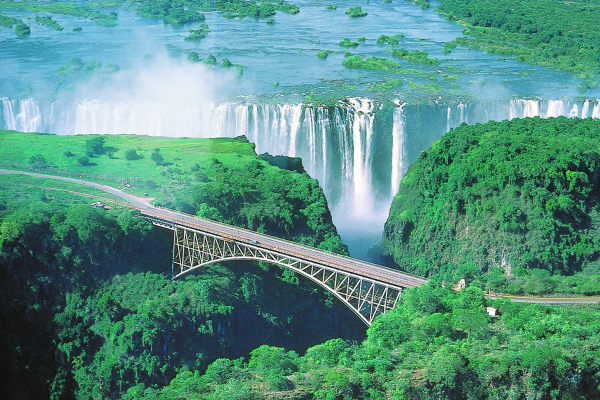 At a local upmarket hotel, guests emerge with T-shirts emblazoned Zimbabwe is open for business. This is the new mantra adopted by President Emmerson Mnangagwa's administration to lure investors after sweeping to power with military backing in November last year.
By NDAMU SANDU
The drive to rebrand the country has seen the Zimbabwe Tourism Authority (ZTA) taking a prominent role and is being part of the organisers for today's football match pitting a world class legends team against the local legends.
This is more than a football match, according to ZTA chief executive Karikoga Kaseke.
"What we want them to do is to use their combined collateral to market tourism in this new dispensation. Secondly, we want to make them brand ambassadors for our investment, especially the fact that the President is saying Zimbabwe is open for business. We want them to be 'Zimbabwe is open for business' ambassadors. They will appear in televised documentaries where they will be talking about Zimbabwe," Kaseke told NewsDay.
The world class legends will fly out over $2 million richer, with Kaseke saying a foreign sponsor was footing the bill, with government catering for their accommodation and local travels.
Government will foot the bill for the local legends and the curtain raisers, Dynamos and Highlanders with the local tourism industry chipping in to lessen the burden. Yet despite the huge investment, there are no immediate benefits.
"It's a promotional match to support tourism. When you go to a promotional mission, the results will not come immediately, maybe 12 months, 18 months the results will start coming. What we do today in tourism will not give us results today. But what we do today will give us results maybe after 12 months. The results we are getting today are not from what we are doing now. We are very confident that this will bring results at a later stage," Kaseke said.
He said tourism was better positioned to drive the 'Zimbabwe is open for business' hymn as it was the face of the country.
"Every Zimbabwean has the right to market Zimbabwe as open for business, but tourism is the face of the country wherever you go. We are in a better position, more than anyone else to market this vision of the President accompanied by his mantra 'Zimbabwe is open for business'. We are almost everywhere in the world, even where foreign affairs are absent we are there as tourism," Kaseke said.
This is not the first time Zimbabwe has used celebrities to market the country.
Some years back, a red carpet was rolled for musicians such as Joe Thomas, Akon and Sean Paul under the celebrity host programme. The results of that initiative are still to be felt.
Kaseke said the environment at the time was toxic with some potential tourists telling him in the face they would not visit Zimbabwe. Contrast that to the new dispensation.
"We have seen a jump in the first quarter arrivals compared to the first quarter arrivals of last year. 2018 first quarter has a 48% increase in arrivals. This is a very big sign that things are getting well."
"Tourism is the thermometer with which nations measure their business temperature. When you see tourists coming to your country, it indicates that things are well.
When you see tourists not coming to your country, it indicates that things are not well. Now, the temperature of Zimbabwe is good and we think we must put more effort in terms of promotion or marketing this country."
Public relations expert, Lennox Mhlanga said the use of sports as a marketing tool is an accepted tactic because of its universality.
"Sports on its own can be used to drive particular messages and sell a particular narrative. In the case of Zimbabwe, the intention is to portray the country as a safe destination and also to highlight the hospitality of its people," Mhlanga said.
"Celebrity endorsement is dependent on the fame and integrity of the personality. It falls flat when that person is discredited, which is rare."
Analysts warned that the goodwill harvested by the new administration could be lost if it fails to adhere to its set benchmarks.
The world's microscope is trained on Zimbabwe after Mnangagwa promised to deliver a free, fair and credible election on July 30. This, analysts said was a litmus test to the new administration to signal to the world it was different from the Robert Mugabe era.