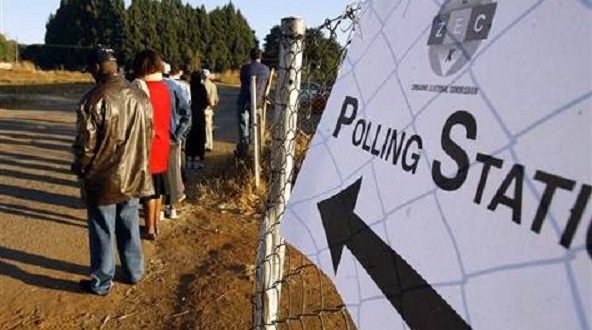 MDC-T leader Nelson Chamisa's newly-appointed spokesperson, Nkululeko Sibanda, has dismissed as 'misleading' all pre-election surveys that have predicted a resounding victory for Zanu PF leader President Emmerson Mnangagwa in the coming July 30 polls.
By Tinotenda Munyukwi
A recent survey by a Kenyan research network, Trends and Insights for Africa (TIFA), predicted a 68,5% victory for Mnangagwa against Chamisa's 19,5% while another recent survey by the Mass Public Opinion Institute (MPOI) gave Zanu PF 42% of the vote ahead of the MDC Alliance's 31%.
Chamisa, who is MDC-T and MDC Alliance presidential candidate, has declared that he will trounce Mnangagwa in free and fair elections. The youthful opposition leader has, however, threatened to block the holding of elections if Mnangagwa and the Zimbabwe Electoral Commission refuse to reform the electoral roadmap.
In a political discussion organised by Crisis in Zimbabwe Coalition last week, Sibanda dismissed the surveys, citing an unfavourable political field which is marred by undertones of intimidation which he said consequently shapes the findings from these assessments.
"Zimbabweans are not used to these surveys, they do not understand them and if you ask them these questions, they are likely to think that you are an authority and they will give you an answer that you expect. So the people will answer on the affirmative in terms of the sitting regime to protect themselves," Sibanda said.
Sibanda added that the electoral playfield was not yet level for clinical surveys to be conducted because there were possibilities of rigging and voters' roll manipulation which the assessments were not at all factoring-in in their findings.
"There is going to be years in this country before we can actually have surveys that are reflective of our elections. This only happens in countries where the elections are not rigged and where the electoral commission can produce a voter's roll on time as is required by law." Sibanda said.
Political analysts Richard Mahomva, however, dismissed this notion of rigging and warned opposition parties to take heed of areas of weakness highlighted by the surveys and proffer swift solutions before the inevitable July 30 elections.
"If you look at the pronouncements that have been made particularly on the side of the establishment, it has been clear that the election is going to be free, fair and credible. These surveys predicting the election are quite important and if weaknesses are mentioned, political parties should take heed of those issues that are brought forth," he said.