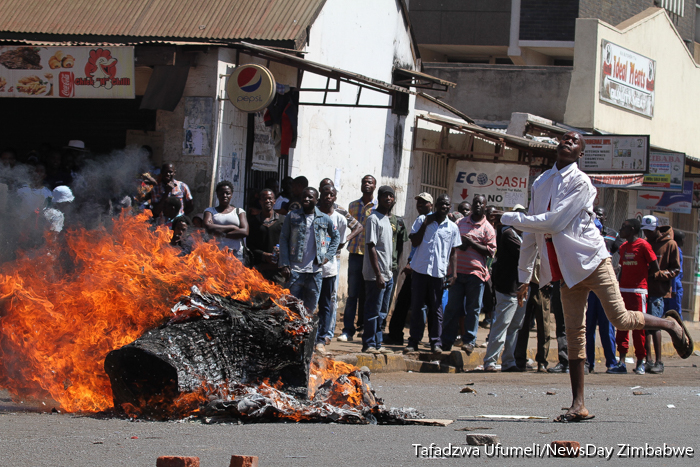 THE National Association of Societies for the Care of the Handicapped (NASCOH) has urged political parties to desist from violence during elections.
BY VENERANDA LANGA
NASCOH representative Masimba Kuchera told delegates during the signing of the National Peace and Reconciliation Commission (NPRC) Peace Pledge that violence had affected people with disabilities (PWDs) to the extent that they feared participating in politics.
"Political violence has brought disability to the people of Zimbabwe, not only physically, but in some instances it has brought psychological problems because we have not been able to be tolerant of each other," Kuchera said.
"The United Nations projects that 7% of people in Zimbabwe (about 900 000) are PWDs, and this is a big demographic, but if you look at your political parties there are 23 Presidential candidates, but very few are PWDs."
Coalition of Democrats presidential candidate Elton Mangoma is the only person living with a disability.
"PWDs fear to participate in politics because of violence, and as a PWD I would not want to take the risk by joining politics, and it means that 7% of the demographics in Zimbabwe have been left out. PWDs also want to make a contribution in this country but the environment has to be conducive for them to participate," he said.
A representative from the Zimbabwe Heads of Christian Denominations and Churches, Peter Makwara said it was sad that politically-motivated violence during elections was causing loss of lives and property.
"As churches, our message to political parties is that the nation is looking for principled leadership that are servants, shepherds and stewards, not dictators or hirelings. Zimbabwe needs leaders that are competent and clear in taking the direction of the country forward," he said.
Chairperson of the Zimbabwe Gender Commission Margaret Sangarwe said they were concerned that out of a population where 52% were women, it was sad that few women were participating in politics due to violence.
"We call upon political parties to embrace women so that they can be part of this process. If we exclude women, we will not succeed as a nation," Sangarwe said.
Zimbabwe Human Rights Commission chairperson Elasto Mugwadi said the sanctity of life must be respected.
"As we approach the July 30 elections, we should try and control our emotions, abhor hate speech and provocative sloganeering. We want people to go about their political business peacefully," Mugwadi said.