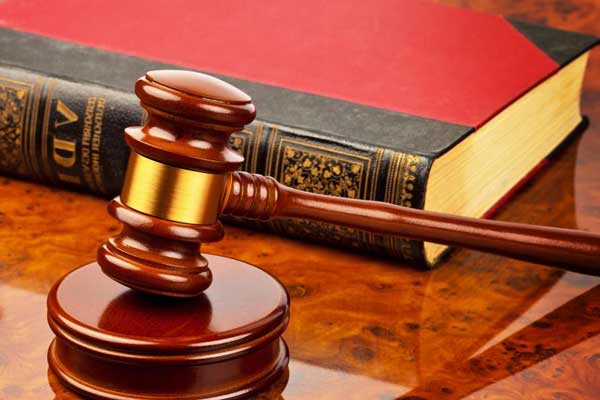 RESIDENTS of Mt Pleasant Heights in Harare have taken the Zimbabwe Electoral Commission (Zec) to court challenging the electoral management body's decision to unilaterally transfer them to Mazowe South constituency without their consent.
BY CHARLES LAITON
The residents, led by former councillor, Warship Dumba together with Celine Eunice Nyakutsikwa, filed an urgent chamber application at the High Court seeking reversal of the electoral body's decision.
In their founding affidavits, Dumba and Nyakutsikwa said at all material times and in particular in the past two general elections in 2008 and 2013, they had cast their votes under Mt Pleasant constituency, but were surprised when Zec officials advised them that they were now under Mazowe South constituency.
"The respondents (Zec and its chairperson, Priscilla Chigumba) have, however, surreptitiously shifted the Mt Pleasant Heights suburb to the Mazowe South constituency without consultations and without following the due process as enshrined in the Constitution of Zimbabwe and the Electoral Act," Dumba said.
He said sometime in February last year, he observed Zec officials registering voters in Mt Pleasant Heights and upon enquiring, he was informed that they were registering voters for Mazowe South constituency.
Through their lawyer, Justice Masitala, the residents said they once approached former Zec chairperson, Rita Makarau over the same issue and she assured them that they would remain registered under Mt Pleasant constituency.
"Sometime in September 2017 during the biometric voter registration (BVR) exercise, the respondents initially registered applicants and issued them with voter registration slips for the Mt Pleasant constituency. In the same week and still within the same month, the respondent's employees reversed that and re-registered them under the Mazowe South constituency citing directives from their superiors," Masitala said in his certificate of urgency.
Dumba accused Chigumba and Zec of failing to gazette the delimitation of the new constituency to indicate the shift of boundaries, adding that by doing so they violated section 37A of the Electoral Act.
"If this scenario is not reversed, I, together with my fellow affected neighbours, stand to suffer irreparable prejudice, as we would be forced to vote in Mazowe South constituency, which we have never voted in before as opposed to Mt Pleasant constituency. The respondents' would have compelled me and my neighbours to elect a parliamentary representative under a constituency that we are not lawfully supposed to be in," he said.
"I, therefore, seek relief from this honourable court to reverse the decision by respondents to shift the Mt Pleasant suburb to Mazowe South constituency and register myself and my neighbours to vote in Ward 17 Mt Pleasant Constituency in the upcoming 2018 general elections," he said.
The matter is yet to be set down for hearing.