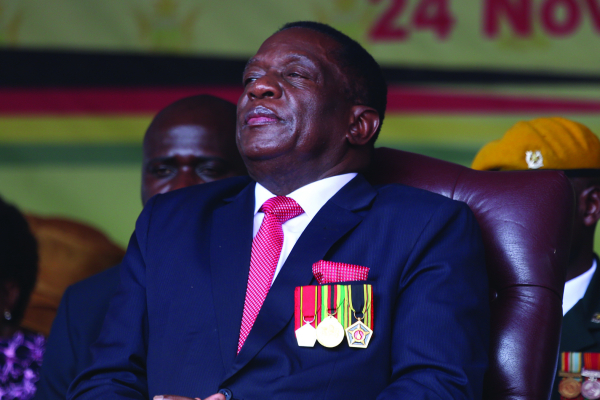 A Mass Public Opinion Institute (MPOI) survey says 42% of registered voters will vote for Zanu PF leader, President Emmerson Mnangagwa if elections were held today, with MDC Alliance leader, Nelson Chamisa projected to get 31% of the ballots, necessitating a presidential election run-off. The survey report was released yesterday at a MPOI meeting in Bulawayo.
BY TALENT GUMPO
MPOI said 25% of the electorate's intentions were unknown.
The findings were gathered from a pre-election baseline survey held between April 28 and May 13 by pollster Afrobarometer.
Speaking at a workshop in Bulawayo yesterday, MPOI principal researcher, Stephen Ndoma said their findings may have changed as political dynamics were shifting.
"We asked our respondents if presidential elections were held tomorrow (during the survey last month), which presidential candidate from which political party they would vote for and 42% said they would vote for Zanu PF, compared to the 31% for the MDC-T, combined party and alliance," he said.
"Twenty-five percent of voters, who could not declare their vote, making it difficult to predict the actual outcome of the race because we are still far from the elections and a lot of dynamics are taking place now and we can never know who they will vote for."
Ndoma said the survey was conducted with a sample size of 2 400 people, with balanced gender and 63% of the sample size was drawn from rural areas and 37% urban areas.
"All respondents were randomly selected, and samples were distributed across provinces and urban or rural areas in proportion to their share in the national population and every adult had an equal chance of being selected in the survey because of the sampling protocol," he said.
Ndoma said more than 77% of registered voters said they would vote in this year's election.
"More than 77% of Zimbabweans said they will definitely vote in this year's election, 9% said they will probably vote, while 5% said they may or may not vote," he said. The research included findings on various factors of the election process including perceptions on the essence of voting, the authenticity of the elections, the independence of the Zimbabwe Electoral Commission, voter registration issues and possibility of a government of national unity.