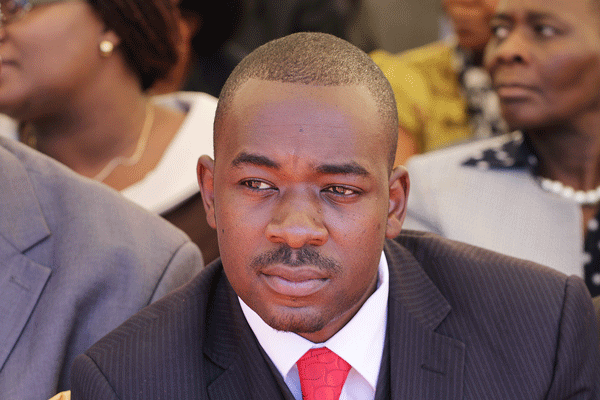 SHURUGWI-BASED MDC Alliance activist, Daniel Mabonga, who successfully filed his nomination papers as an independent candidate for Shurugwi South, has embarked on a door-to-door campaign where he is also canvassing support for MDC Alliance leader Nelson Chamisa.
BY Stephen Chadenga
The seat was reserved for Ocead Mutunami from the Welshman Ncube-led MDC, but Mabonga argues that he had covered much ground in the constituency hence his decision to contest as an independent.
On Sunday, Mabonga was in Dorset with MDC Alliance activists where he conducted door-to-door campaigns to woo potential voters in the area.
Mabonga who was in the company of youths distributing fliers said he was also campaigning for Chamisa.
"President Chamisa guaranteed that I was going to represent Shurugwi South for the MDC Alliance," Mabonga said.
"He (Chamisa) addressed pastors, chiefs and other community leaders and asked them to rally behind me. I printed a lot of posters and fliers and therefore I can't suddenly throw them in the bin."
Mabonga said he was going to use his resources to campaign for Chamisa.
"We shall continue going ward by ward," he said.
Last week, several MDC-T activists from Shurugwi South wrote a petition to Chamisa saying Mabonga should represent the alliance in the area as Mutunami was not popular in the area.
The MDC Alliance members in the constituency said there was a risk of dividing votes in the constituency since they did not recognise Mutunami.