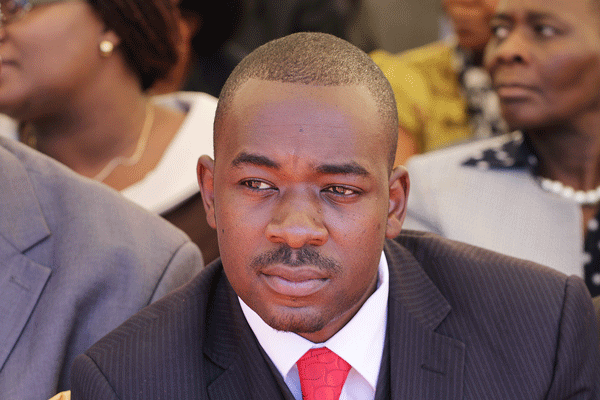 THE Nelson Chamisa-led MDC-T has taken a cue from the ruling Zanu PF party and lined up national healing workshops for all its candidates, who contested in the opposition party's primary elections, to mend the rifts and avoid the spectre of protest votes in the upcoming general elections.
BY TATENDA CHITAGU/NIZBERT MOYO
MDC-T's Masvingo provincial chairperson, James Gumbi, told party members last week that the opposition party's national healing programme would be ward and constituency-based.
"We are going to have ward-based and constituency-based workshops with all winning and losing candidates to have national healing in the party. In every internal selection process, there are some who may be disgruntled from losing. But in every contest, there ought to be someone who comes first and second and last.
"We need to heal the rifts and bring all the candidates that participated in the primaries on the table and talk about the way forward which is winning against Zanu PF," he said.
Zanu PF conducted its own similar programme last week, where President Emmerson Mnangagwa pleaded with the rival party factions to bury their differences.
Meanwhile, MDC-T activists based in Bulawayo yesterday piled pressure on party leaders to nullify primary election results in all areas, where there are reports of imposition of candidates.
The members threatened a protest vote if the matter is not dealt with.
But, the party's provincial chairman, Gift Banda accused the supporters of jumping the gun and raising their concerns at wrong platforms.
"Quite a lot of people are jumping the gun. The elections are done by the national leadership, who go province by province conducting these elections, we know that we are now left with about two constituencies and close to four wards. They will be coming soon for the last round before the nomination date, as the process is not yet finished. People should channel their issues through the right procedure,'' he said.