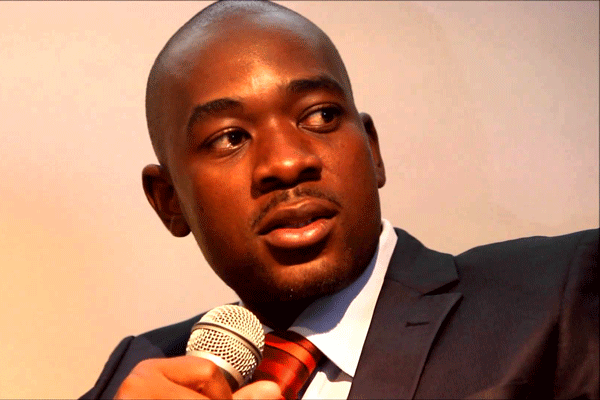 THE Nelson Chamisa-led MDC-T has come under fire from its members for disregarding its women, youth and disabled quota system and allowing candidates representing the special interest groups to be challenged in party primary elections.
By Nhau Mangirazi
Disgruntled party members said the practice was rampant in Mashonaland West province where provincial chairman Raphael Magunje was accused of refusing to implement measures that protect women, youth as well as the disabled candidates in the primary elections.
Sources said the Magunje-led executive imposed some candidates in council seats reserved for special interest groups.
One of the sources said: "It is true that some women were contested at council primaries while five of Hurungwe constituencies had male candidates before the primaries. We are not happy by the executive over their actions."
It is alleged that some youths who had requested not to be contested, but were surprised when the party decided to hold primaries in their wards.
Hurungwe North aspiring candidate for ward 8, Muthusi Chongwe, who is living with albinism who had the seat reserved for the disabled had to go through primaries. "Chongwe is among the popular members of MDC-T in Hurungwe North, but we were told that he faced primaries," the source said.
However, Chongwe refused to comment on the matter.
But Magunje denied the allegations saying: "Mashonaland West has been referred as the best province upholding women, youths and disabled quotas. We have done the best under difficult circumstances. Those allegations are baseless, unfounded and aimed at tarnishng our image as a party."
Some political parties are facing challenges in implementing the quota system amid revelations that the majority of women hardly seek political office.