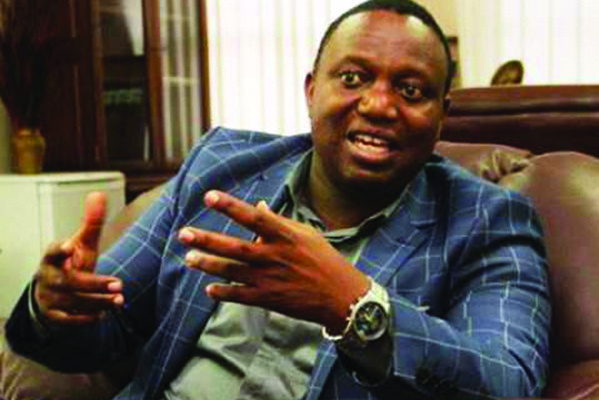 SPORT minister Kazembe Kazembe has called for creation of regulatory frameworks to protect footballers on the continent, amid revelations that 33% of the players suffered different forms of abuse from fans and the clubs they played for.
BY NOKUTHABA DLAMINI
In a speech read on his behalf at the ongoing Fifpro African division congress at Victoria Falls by principal director in the ministry, Benson, Dube Kazembe said the government was working on a framework to assist footballers.
"It is saddening to note that, even though sport has become real global business, the instruments of success, which are the players are yet to receive recognition comparable to their efforts. Such occurrences, particularly in Africa, have hampered efforts to position football as a form of employment and source of livelihood for young footballers. This widespread inability to harness athletes in general and footballers in particular as major players in the global workforce has immensely contributed to sport being low revenue stream to the Gross Domestic Product ( GDP) of many African countries,"he said.
"According to the 2016 FIFPRo Global Employment report, it emerged that in terms of minimum wages, less than 2% of players earn more than $720 000 a year while over 45% earn less than $ 1 000 a month. In terms of career path interference, it has also been noted according to the survey that 29% of transferred players are moved between clubs against their wishes.
"The survey further illuminated that abuse of players by support personnel as well as fans has become a scourge within the game of football, with 9% of players suffering from violence, 8% from discrimination and 16% from harassment. Another form of abuse of the players has been dereliction of contractual obligations by clubs, which has resulted in 51% of footballers experiencing delayed payments."
Kazembe said there was need to ensure that there was a safe environment for football players and a regulatory framework needed to be crafted to protect the players in order to restore the player's integrity.
Twenty countries are represented at the three-day congress.
The gathering sought to renew strategies forge administrative direction, as well as regulatory frameworks with a view to ameliorate livelihoods of footballers.