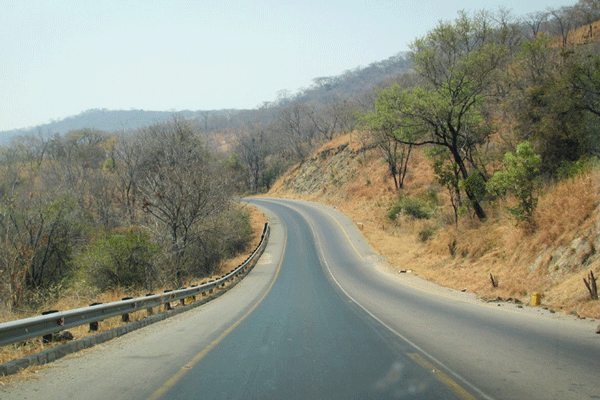 THE government has started erecting a 321-kilometre-long servitude fence worth $400 000 between Beitbridge and Bulawayo road to reduce animal-induced road carnage.
OWN CORRESPONDENT
Work is already underway and villagers living along the road which also leads to South Africa have been hired for the project.
On Friday, the Zimbabwe Traffic Safety Board chief executive, Obio Murambiwa Chinyere, said employment of locals was key to creating a sense of ownership among the communities.
"Government is rolling out that project and we are working with them. The main purpose of this is to reduce animal and vehicle accidents," he said.
The fence between Beitbridge and Bulawayo will cost $400 000, Chinyere said.
"This project has been launched from the southern part of the country because we are a cattle country and the largest herd is in the southern region hence the deliberate move."
He said the first phase of the project was the erection of a similar fence between Gweru and Bulawayo and later Plumtree to Bulawayo.
Meetings between villagers, politicians and other stakeholders preceded implementation.
"Just recently we met with the traditional leadership, politicians and residents of Beitbridge educating each other on the importance of the fence.
"Employing the villagers builds relationship between the project and them by instilling a sense of ownership such that they will guard the facility," he said.
Motorists and villagers have welcomed the development.
"We have lost our livestock to cars. In this area we do not herd cattle and they can easily stray into the roads," Joseph Sibanda of Malala village said.
He said committees were put in place in his village to guard the fence although it was the duty of every villager to look after the fence.
Servitude fences were there prior to independence.
Villagers pulled them down as part of their contribution to the liberation struggle to sabotage settler farmers by rustling their cattle.
The action has, however, come back to haunt the villagers who now lose livestock to traffic accidents that also claim a lot of human lives.
Although statistics indicate most accidents are a result of human error traffic accidents in the southern part of the country largely involve livestock.