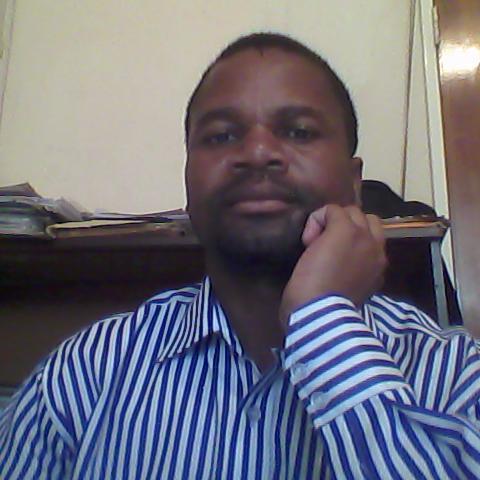 THE young generations in developing countries, particularly referred to as the youths, require proper and sustainable empowerment programmes, not for window dressing, sugar-coating or those for grandstanding. The time to play pseudo-empowerment games with the youths is running out and those who empower or pretend to do so, need to have a comprehensive background understanding of the needs of the youths, after carrying out some comprehensive needs analysis rather than imagining.
By Peter Makwanya
It is clear that the world is in this current state of affairs because of the adults who have been irresponsibly selfish and uncaring. These are the adults who have been trigger-happy with the axe, pollutions and emissions, degrading land and above all communicating false-hoods.
The current youths lack institutional eco-prenuership support for possible climate action plans and solutions. They also cannot continue to feed on misplaced doctrines and ideologies which have been overtaken by events, hence they would prefer to watch Real-Madrid, Barcelona, Manchester or Bayern Munich playing. They know what they want or expect but will never come.
A large proportion of the youths in developing countries is confronted with unemployment gaps as well as low or lack of business start-up loans. As such, the eco-prenueral spirit is low due to high economic challenges, being taken for granted, lack of the spirit to wait and patience for the cycle of entrepreneurial growth to take its complete cycle. The insatiable desire and lust for immediate results is highly prevalent.
The responsible authorities need to invest heavily in eco-prenuership development, with emphasis on the youths and the environment. This is important in the sense that the youths will appreciate their environmental landscapes and engage in programmes that promote social capital and protect the environment. It is also a given, for the youths of any given country to realise to be able to realise, on their own, if they are being abused or sufficiently empowered.
An appropriate needs analysis is required for the youths so that they can articulate their key expectations and needs, from a wide range of perspectives in order to promote and nurture creativity and innovations, guided by the sustainable and comprehensive eco-prenueral spirit.
It is also significant to note that international organisations interested in lecturing the youths in developing countries on governance and human rights issues, should make environmental governance, their first port of call, first and foremost, because environmental protection and conservation are human rights too.
Researchers also need to see the youths' eco-prenuership stable as a fertile area for research, that would do a lot to move the country forward and give prominence to environmental protection and eco-solutions. Youths need to take a leading role in eco-solution endeavours like eco- farming procedures, eco-banking and e-learning because they are highly technologically oriented. Because of their nature, they can motivate and inspire the youths to explore opportunities that are highly computerised and technologically driven.
Being a youth is not just a stage of growth but a process and transition from childhood to adulthood. Adulthood requires independence and independent ideas help to build communities and lift the living standards of the people concerned. In this view, the youths need guidance so that they graduate from being dependent to free-thinking and innovative spirits. The sight of an ever job-seeking youth is not a pleasant one in the context of ideas and vocational skills to participate in. Youths whose skills are marketable become part of an existing productive supply chain that would add value to their communities and environments.
It is, however, not easy for the youths to make the economic transition from dependence to independence, as our current curricula were designed to make the youths dependent even after graduating from universities. It is not a favourable situation that, youths who have been educated and trained continue to be poor and always go hungry. By engaging in a variety of empowering eco-prenueral programmes, with the correct institutional support and funding, the youths can be agro-preneurs who make positive change in their communities.
Knowledge and information that is not empowering is not sustainable for the youths, these are supposed to be powerful tools for human and skills development. If youths are given land, they also need to have access to financial services. Financial services would enable them to have access to appropriate technologies, some of which are labour saving and cost-cutting. Above all, there are situations where the youths require not only empowerment but they need everything and this place them in a vicious cycle of need and expectations, which is not pleasant. If they don't have everything, they are in a potentially paralysing situation of doom and gloom.
 Peter Makwanya is a climate change communicator. He writes in his capacity and can be contacted on: petrovmoyt@gmail.com