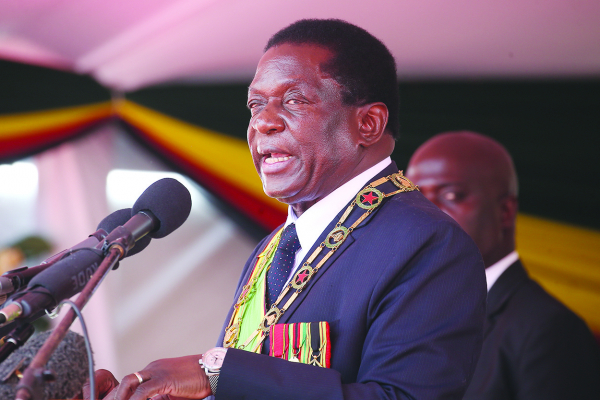 President Emmerson Mnangagwa (pictured) yesterday vowed to amend the Constitution to ensure more women get into Parliament.
BY KUDZAI MUCHENJEKWA
Addressing a Zanu PF Women's League meeting in Harare, Mnangagwa also promised to have a re-look at the issue of introducing a new currency for the country in view of the unending serious liquidity crunch which has resulted in depositors failing to access their money.
He said only 22 women managed to make it in the recent Zanu PF primary elections out of the 210 seats in the National Assembly.
"We agreed as the central committee to sit down tomorrow and deliberate on it. Yes, the Constitution guarantees 66 seats for women but the problem is this only applies for 10 years and we are left with five more years," Mnangagwa said.
"We are saying that vote for Zanu PF into power and then we can now change that law to allow women to get into the Parliament in their numbers."
The women's league held its first national assembly in the new dispensation to address their concerns to the government and also to pledge their full support to Mnangagwa as the election date draws closer.
"We cannot ignore the women. One who will ignore the women will ignore them at their own peril," Mnangagwa said.
He said after the elections, government will look into coming up with its own currency.
"Another issue we heard you raised is to do with cash shortage. We have a challenge there," Mnangagwa said.
"We are doing our best as the government to bring money into the banks. Problem is that if people get the money they do not deposit back into the bank. At the need we do not have money circulating. Immediately after the election we will see what we can do about the currency."