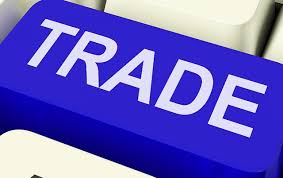 THE Democratic Opposition Party (DOP), one of the several opposition parties contesting the July 30 harmonised elections, has blamed company closures and resultant high unemployment on the importation of cheap Chinese goods.
BY NQOBANI NDLOVU
DOP leader Harry Peter Wilson said once elected to office, the opposition party will "phase out" the importation of cheap Chinese goods to boost manufacturing capacity of local industries and create jobs.
Wilson said protectionism, which is often regarded as a barrier to free trade, is critical in boosting local industrial capacity utilisation.
"Joblessness is simply the state of not having a job. It is also is one of the most serious problems facing the country today…We have to be very, very efficient.
"To ensure this [job creation and boost manufacturing capacity] to happen, as DOP we will phase out the importation of cheap items from China and get these manufactured in Zimbabwe and this will bring back to jobs and bring back our money," he told journalists in Bulawayo yesterday.
"We are importing goods as small as toothpicks, earbuds, artificial hair/nails and baby diapers, and from our perspective, by limiting what goods can be brought into the country, we would encourage our own industries to manufacture these by creating new jobs."
The scourge of cheap imports has prompted calls from business for government to implement measures to protect them. The cheap imports have also negatively impacted on the country's worrisome trade deficit.
"We will focus on job creation, entrepreneurship and the promotion of small and medium enterprises as that is another way of boosting inclusive and sustainable industrial development in the country," Wilson added.
Wilson is one of the over 100 parties that seek to wrest political power from President Emmerson Mnangagwa and the ruling Zanu PF in the July 30 elections.
Mnangagwa and MDC Alliance presidential candidate Nelson Chamisa have so far emerged as the leading candidates, and both predict landslide victories.
But this has not intimidated other briefcase opposition parties that are also expressing confidence of emerging tops in the upcoming elections.