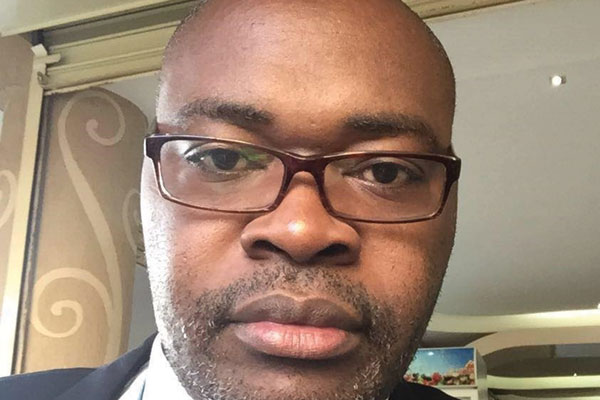 Zimbabwe will go to the polls on July 30. This election is both crucial and unique.
By Tapiwa Gomo
It is crucial because, it is now urgent that the country moves forward.
It is unique because for the first time in almost 20 years, we will not have former President Mugabe and the late leader of the MDC-T, Morgan Tsvangirai on the ballot paper as presidential candidates.
The absence of these men from the ballot papers marks a monumental shift that caught the country unawares.
For this reason, our politics is no longer the same.
The current frontrunners can easily be described as novices because of their lack of experience in presidential campaigning.
Their appeal to voters at national level is yet to be tested, as they have lived in the shadows of their never-wanting-to-leave leaders.
MDC Alliance leader, Nelson Chamisa, charismatic as he is thought to be, his rise to his party's throne has benefitted largely from bereavement and political chicanery.
It took the death of Learnmore Jongwe and Tsvangirai for him to become the MDC youth leader and President, respectively.
In between these events, he was the MDC-T national organising secretary.
In addition, we cannot take away experience acquired during his years as a student leader.
His campaign so far has drawn large crowds. But will these translate into votes?
And will that be good enough to turn around the fortunes of a country yearning for a reprieve?
On the other hand, the sitting president, despite nearly four decades of experience as a government minister, is also yet to be tested as a presidential candidate. He is a beneficiary of a coup staged by the army last November.
As a parliamentary candidate for the Kwekwe seat, he found the going tough, with some attributing that to his lack of public appeal.
While his dark past does not help him, he is known to be shrewd, cunning, tactical and strategic.
The coup in November could be a good example.
We are faced with a more profound dilemma in this critical election than the previous ones.
We are in a do or die situation. Emotions seem to be playing a major role in influencing choices rather than reason.
Get me right; emotions do not always lead people astray, as one of their functions is to drive people towards pleasure and away from pain.
But there is a huge risk that they sometimes make people do things irrationally, which they would later regret.
The November coup is good example of an emotional judgment, where even the opposition participated in toppling Mugabe, a scenario that left Zanu PF firmly in power.
The current political intolerance, hatred and polarisation are a characterisation of deep and underlying emotions and are indeed clouding spaces for reasoning in assessing what each candidate has to offer.
One side wants Zanu PF out because of their dark past, while the other thinks MDC Alliance is too immature to run government.
The debate is mainly about who people dislike, rather than what we want done for the country and who can possibly deliver better.
The more weight each dislike carries, the more the debate becomes emotional.
In situations where rationality prevails, voters tend to look for management ability, persuasiveness, temperament and leadership in a candidate.
These coupled with initiative, experience, creativity, and problem solving skills would be the benchmarks for choosing a leader.
Because of emotions, very few are looking at what each party can bring to the table in addressing the Zimbabwe problem.
There are other candidates, who make sense, but they don't have the numbers, while others have the numbers but suffer a dearth of substance and direction.
What then do we want done in the post-election Zimbabwe and who can deliver on that?
In my view, we need two main things to happen; political stability and economic growth.
These is the main baseline for everything else on the long list of things we want done.
There is no doubt that, if constitutionalism is allowed to prevail, both candidates are capable of bringing political stability once elections are over.
Constitutionalism, in this case, simply means that the military and other uniformed forces have to be apolitical and respect the wishes of the people.
They hold sway over political power and this will be key to achieving stability and democracy.
Once political stability is achieved, the first step is to acknowledge that we are in a bad state and we cannot go it alone.
International relations will be fundamental in terms of who and what can be brought in the form of investments.
That will mean reaching out to investors in neighbouring countries and different regions and giving them assurances of protection of their investment.
It also means reaching out to foreign missions in the country and seeking their support once elections are over.
Unless, work is ongoing behind the scenes, this is an area where the opposition is lacking.
Diplomatic briefings now need to be structured and regular.
Teams of foreign affairs experts need to be deployed to meet governments of strategic importance in different regions and continents and acquaint them with your policy ideas so that once elections are over, there are no surprises and you can hit the ground running.
Tapiwa Gomo is a development consultant based in Pretoria, South Africa