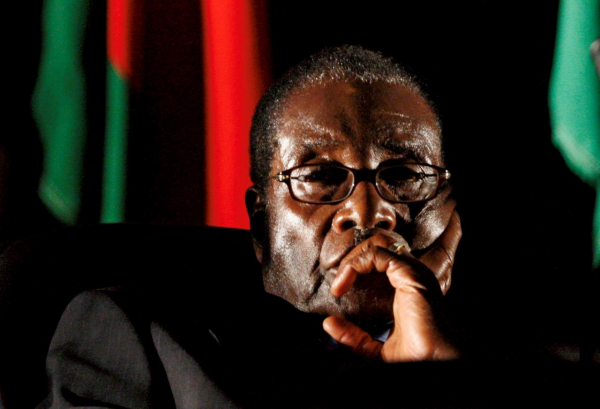 A SOUTH AFRICA-BASED Zimbabwean activist has approached the Constitutional Court (ConCourt) challenging the constitutionality of the involvement of the Zimbabwe Defence Forces (ZDF) in last November's military operation which ousted former President Robert Mugabe from power and facilitated the appointment of Emmerson Mnangagwa and Constantino Chiwenga as President and Vice-President, respectively.
BY CHARLES LAITON
Bongani Nyathi filed an application for direct access to the apex court on May 18, arguing that the move by the ZDF under Chiwenga's leadership had violated the country's supreme law.
The matter is yet to be set down for hearing.
In his heads of argument filed on June 4, Nyathi said he wanted the ConCourt to allow him to present his case and question why the Speaker of Parliament Jacob Mudenda, had remained quiet despite having realised that the military had violated the Constitution.
"The main issues for determination are the constitutionality of actions or behaviour of the members of the Zimbabwe Defence Forces (third respondent) under the stewardship/command of second respondent (Chiwenga) during the period from November 13, 2017, leading to the resignation of fifth respondent (Mugabe) from the office of President of Zimbabwe," Nyathi said.
The activist said the constitutional provisions at stake in his application are sections 110(1) and 208 of the Constitution.
He said Chiwenga was the commander of the ZDF in November 2017 and the deployment of the military in and around Zimbabwe was a violation of section 213 of the Constitution.
He further said Mugabe's freedom to conduct executive functions was taken away by Chiwenga's deployment of the military, which resulted in Mugabe's confinement to his private residence.
In March this year, other civil society activists comprising the Liberal Democrats, Revolutionary Freedom Fighters alongside Vusumuzi Sibanda and Linda Masarira also filed an application arguing that the elevation of Mnangagwa and Chiwenga through a military intervention compromised the country's adherence to the rule of law.
However, their matter could not be set down for hearing after it was alleged the activists had withdrawn their application, but it later turned out that the application had clandestinely been withdrawn without their knowledge.