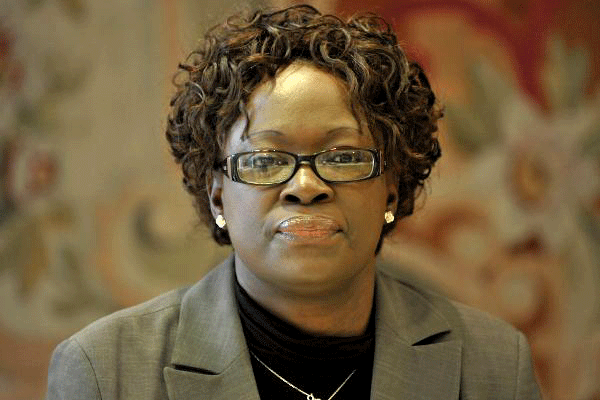 The state of human rights in Zimbabwe comes under scrutiny as the Zimbabwe Human Rights NGO launches the groundbreaking 2017 State of Human Rights Report and the campaign to bring perpetrators to book.
Speaking at the pre-launch event organised by the Forum for the Media, Jestina Mukoko who is the Chairperson of the Forum said that the Report, the first and only one to be produced by a local group, comes at a time when Zimbabwe seems to be sliding backwards instead of making progress under the new Constitution.
"Despite the milestones made by human rights organisations, the general human rights situation as will be revealed by the report is alarming.", said Jestina Mukoko who is also a torture survivor.
Speaking at the same event, the Executive Director of the Forum, Blessing Gorejena said it is time that perpetrators of human rights violations are made accountable for their transgressions.
"The media plays a critical role in exposing violations and media and civil society must work together to advance human rights" said Gorejena.
The Forum has been in existence for the past 20 years.
"This is the time for us to take stock of our progress and take action against impunity." Mukoko said.
Dzikamai Bere, the Senior Researcher and Coordinator of the National Transitional Justice Working Group (NTJWG) said that the report was a moment of truth for Zimbabwe.
"The State of Human Rights Report will give the country an opportunity to interrogate the key questions that include the pursuit of gender balance, minority rights protection and the role of the military in civilian affairs," said Dzikamai Bere.
"For the sake of the victims, it is important that we tell the story of not only what happened but how and why. Which is why in this report you will hear the voices of the victims." Bere said.
Senior litigator at the Forum Tafadzwa Christmas implored the media not to tire in telling the stories of victims so that the people can start searching for solutions.
The State of Human Rights Report brings together the work of 22 human rights organisations operating in the country whose work is rooted in the welfare of the victims. The anti-impunity campaign seeks to reconfigure the relationship between the people and the police. The report and the campaign will be launched at a public event today at Theatre in the Park, in the capital.