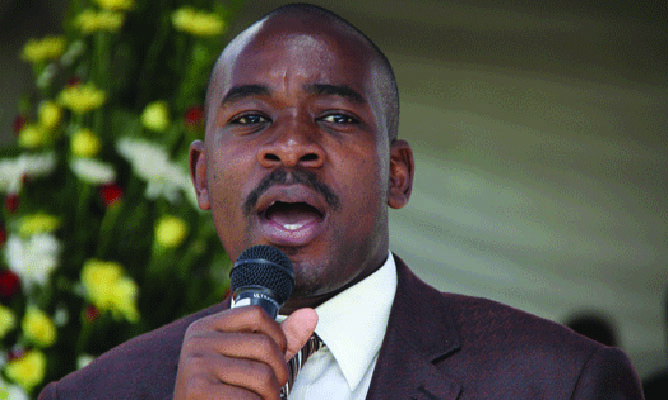 A leading opposition politician in Zimbabwe has vowed to expel Chinese investors who are "looting" the country if he wins presidential elections due in July.
BBC
"We will kick out the Chinese companies," Nelson Chamisa was quoted by the privately owned New Zimbabwe news site as saying.
"We want genuine deals that benefit the people," he added.
Mr Chamisa took over from Movement for Democratic Change (MDC) leader Morgan Tsvangirai following his death in February, but his leadership is being challenged by a rival faction led by former Deputy Prime Minister Thokozani Khupe.
The June poll will be the first since the forced resignation of long-serving ruler Robert Mugabe in November.
President Emmerson Mnangagwa will contest the election on the ticket of the ruling Zanu-PF party.
He is a strong advocate of a "Look East" policy, but has also been wooing Western investors since taking office.
"I have seen the deals that Ngwena [President Mnangagwa's nickname] has entered into with China and others, they are busy asset-stripping the resources of the country," the state-owned Herald newspaper quoted Mr Chamisa as saying at a May Day rally.
"I have said beginning September when I assume office I will call the Chinese and tell them the deals they signed are unacceptable and they should return to their country," Mr Chamisa said.