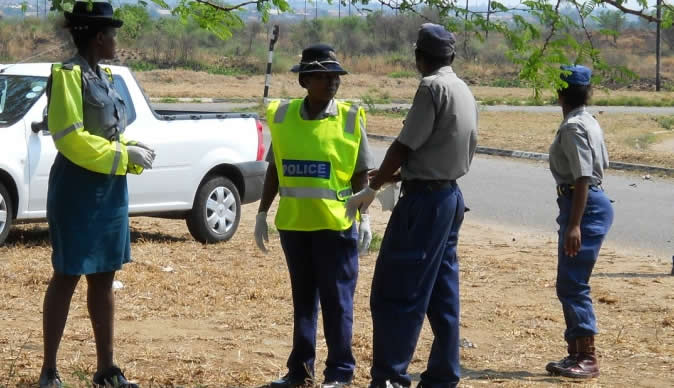 CIVIC organisations and opposition political parties have accused Zanu PF of using State resources to run its primary elections after the party deployed police officers and air force helicopters to manage the distribution of its ballot boxes and papers.
BY BLESSED MHLANGA
An air force helicopter was used to deliver ballot papers and boxes in Mberengwa and Gokwe, where our news teams witnessed the planes touch down with voting material. Police officers were being used as polling officers, checking the Zanu PF cell register and voting.
Zimbabwe Peace Project director and human rights activist, Jestina Mukoko slammed the alleged abuse of State resources by Zanu PF for internal processes. "Should State resources be used to transport voting materials of political parties? If it is done for one political party, will it be available for other political parties?" she asked rhetorically.
Former Education minister David Coltart slammed Zanu PF's use of police officers to run its polls, saying it was a breach of the Constitution and flew in the face of President Emmerson Mnangagwa's pledge to hold free and fair elections.
"Another appalling breach of the Constitution in the run up to the election — the military are meant to be apolitical and are barred from supporting one political party. "The fiction of Zanu PF being committed to a 'free, fair and credible' election," he said.
MDC-T secretary-general, Douglas Mwonzora said the deployment of air force helicopters and police for primary elections in Zanu PF confirmed militarisation of elections in the country.
"It shows that (Vice-President Constantino) Chiwenga cannot function without the army and the effect of that is it intimidates even their own members in this primary election. So it is clear that they are afraid of the elections and afraid of losing, that's why these intimidation tactics," he said.
Zanu PF spokesperson, Simon Khaya Moyo denied that the party was abusing State resources, saying these were mere allegations that had no evidence.
"Allegations remain allegations and without evidence, they will remain allegations," he said.
Pictures of police officers being involved in Zanu PF primaries circulated widely on social media in the past three days.