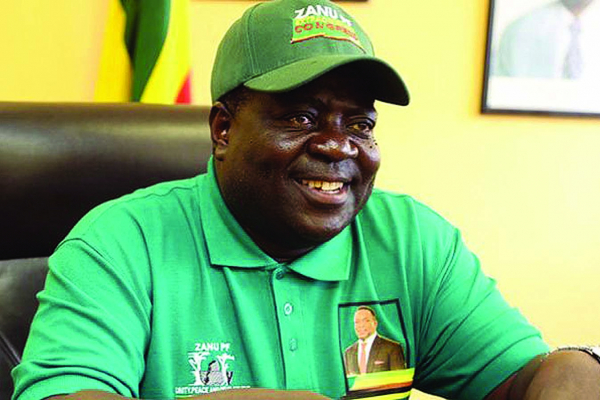 PRESIDENT Emmerson Mnangagwa is today expected to square off with angry war veterans, who are bitter about their poor showing in the recently held Zanu PF primaries, as well as their perceived continued neglect.
An estimated 8 000 veterans of the liberation struggle are expected to gather at the City Sports Centre in Harare for their inaugural meeting with Mnangagwa, whose rise to the presidium they helped to engineer with the support of the military.
A senior official, who requested anonymity, said although they will discuss their welfare, the major issue will be on the perceived sidelining of the former freedom fighters.
The official said war veterans were not happy with Zanu PF leadership because the party made regulations that govern the conduct of primary elections.
The source said in those regulations, war veterans were made to go through primary elections with wealthy people, who used their resources to elbow them out of the race.
"At first instance, it looked very good, but what we didn't know or what we later discovered is that the war veterans were then disenfranchised and put into the race with people who have got money from the land that the war veterans fought for," a senior Zimbabwe National Liberation War Veterans' Association official said.
"Throughout the whole country, many war veterans lost the elections including the chairman (Christopher) Mutsvangwa because he doesn't have money to give out to people. "The idea is not that he doesn't have the political material to serve the people, but the fact that we don't have money to give out like what other candidates were doing."
The official added: "We don't know why the commissariat made us wrestle with people with resources more than we have and yet we were supposed to be given a quota and go straight to the elections."
Others accused the Zanu PF leadership of throwing out their CVs during the build up to the primary elections.
Zanu PF reportedly had a quota of seats reserved for war veterans, but they were left frothing in anger, accusing party national commissar Engelbert Rugeje (pictured) of failing to conduct the internal elections in a free, fair and credible manner.
The party has called for re-runs in some constituencies, including Norton and Harare South, where war veterans' leaders were vying to represent the party.
War veteran's spokesperson Douglas Mahiya yesterday confirmed the meeting, but was coy on the acrimonious relationship developing between war veterans on one
side and other party leaders, including Rugeje, on the other.
He said they will push for fulfilment of the United Nations' Demobilisation, Disarmament, Reintegration and Reinsertion programme.
"There is what is called Demobilisation, Disarmament, Reintegration and Reinsertion, an international programme that is usually implemented after every war," Mahiya said.
"The idea of the programme, which is administered by the United Nations, is meant to address the social and economic situations of those who would have participated in the war."
He said most countries that have gone to war have gone through this process.
Mahiya said demobilisation and disarmament were done very satisfactorily soon after the war as exemplified by the peaceful environment prevailing in the country.
"Reintegration calls for skills training and provision of education, upgrading the general living conditions of those who would have been fighting and in this country that was not done and this is why you find war veterans with no means of survival," he said. "Of course, there were some who went to school and some didn't because they had no capacity to do that. This reintegration process was not done or if it was done it was done so haphazardly.
"Many war veterans are displaced during the war and this is where reinsertion comes into place. The war veterans have to be settled and live harmoniously in a society with other people. This was not done in this country and this is why war veterans are as poor as church mouse in this country."
Mahiya said as long as these things are not addressed, the war veterans would continue pressing.