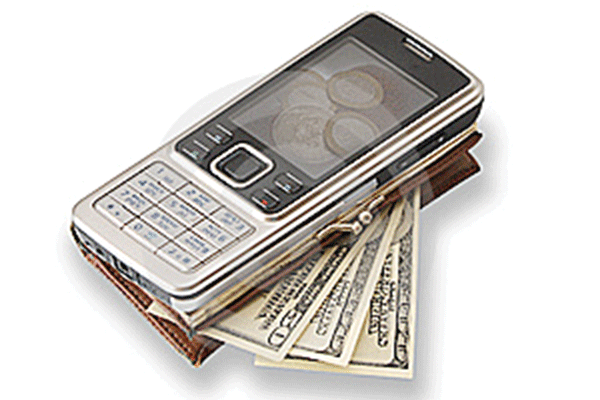 ZIMBABWE Information and Communication Technologies (ZICT) has warned that an increasing number of vendors and small-to-medium scale enterprises are receiving fake messages of transactions on their mobile money accounts.
BY TATIRA ZWINOIRA
In an emailed statement to NewsDay on Monday, ZICT chairman, Jacob Mutisi warned that there could be an upsurge in mobile money fraud.
"Our worry, as ZICT, is [that] there is the focus on the top end of our market, who are the individuals that have bank accounts and have bank cards.
"We would like to advise stakeholders that the hardest hit part of our nation is the lower end of the market, who are vendors, small to medium enterprises, who mostly use mobile money as a means of transacting.
"This is the sector that is mostly affected by mobile money transaction fraud," he said.
Mutisi said people were receiving messages that are "mostly fake transactions that will reflect on to their mobile device and reflect as a real transaction yet it is fake.
"What makes this kind of electronic fraud difficult is that it is not defined within the laws of Zimbabwe in our Criminal Law (Codification and Reform) Act.
"This is a criminal offence that an average law enforcement agent cannot understand.
"As ZICT, we know how these fraud offences are committed and we are eager to educate and engage all stakeholders and law enforcement agencies to fight this kind of cybercrime."
He said this fraud was difficult to understand and could undermine confidence in the use of mobile money.
"We believe this kind of crime can one day paralyse the financial services, if we continue to push it under that carpet.
"With the advance in technology and the growth in mobile money, the time has come for institutions to engage cyber experts and provide for system testing," Mutisi said
EcoCash has been the most affected platform.
In one of the messages, an EcoCash subscriber received a message, purporting that a subscriber had sent money to himself and at the end of the message it states: "This is fake check your app."
Last month, when this type of fraud first emerged, android mobile phone applications were generating fake transaction confirmation messages to dupe unsuspecting businesses.
In both cases, experts say that this is a form of phishing, that is, "an attempt to obtain sensitive information such as usernames, passwords, and credit card details (and money), often for malicious reasons, by disguising as a trustworthy entity in an electronic communication".
Econet said they have engaged international security experts to improve security on their mobile money platform.
"We carry out customer education to raise public awareness on the various cases of fraud that are being reported to us and the police.
"We continue to appeal to the public that whenever they encounter some suspicious messages, they must immediately report to the nearest Ecoshop or police," Econet said.
EcoCash is the largest mobile money network and had 4,6 million active subscribers at the end of 2017.