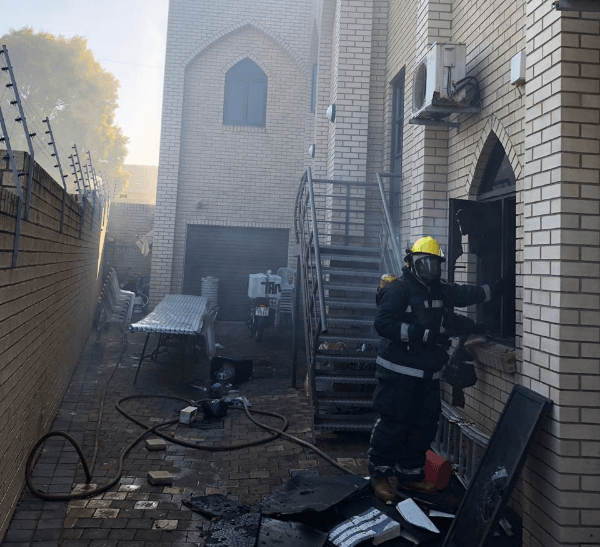 Three men stormed a Verulam mosque on Thursday afternoon' slitting the throats of at least two people and stabbing another.
Times Live
Private security company Reaction Unit South Africa said the attack took place at the Imam Hussain Mosque in Ottawa' Verulam' north of Durban' shortly after 2.30pm. The three victims are in a critical condition and fighting for their lives.
Reaction Unit SA's Prem Balram said: "Upon arrival' Reaction Unit officers found that two victims had their throats slit and were bleeding profusely. Paramedics were called to the scene to attend to the critically injured men. Reaction Unit officers then noticed smoke emanating from the mosque and attempted to douse the flames."
A third victim was found inside the building. He was bleeding from a "wound to his throat".
He said that witnesses told officers that three men' who were armed with knives and guns' "attacked the mosque' slitting the victims' throats and then set fire to the building".
"The suspects who were wearing half balaclavas fled in a white Hyundai light motor vehicle with no registration plates'" said Balram.
IPSS Medical Rescue paramedic Paul Herbst' who was on the scene' confirmed the Reaction Unit account.
He said "multiple patients have been stabbed" and the mosque had been set alight.
"As per reports from scene' three males entered the mosque shouting' screaming' [and] just started stabbing people' threw some sort of device or petrol bomb into the mosque and ran away'" he said.
Herbst confirmed that that the injured men were rushed to various local hospitals.
SAPS spokeswoman Captain Nqobile Gwala said police were on the scene and were trying to confirm details.