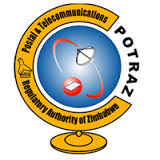 THE Postal and Telecommunications Regulatory Authority of Zimbabwe (Potraz) has warned the youth against abuse of internet through sexting and circulating pornographic material saying it ruins lives and careers.
BY KENNETH NYANGANI
Addressing hundreds of people in Manicaland province yesterday at a consumer education and awareness campaign, Potraz head of consumer affairs and publicity, George Manyaya said: "Ask yourselves as youth. If I see, then what? Sending sexually explicit messages may seem interesting, but it has dire consequences.
"Careers have been ruined by such devious acts. If your boyfriend asks you to send him nude pictures, tell him he's not moving with the times. It's not fashionable, it is dangerous.
"Do not engage in such dirty acts. Value your bodies, they are God's temple," he said.
Manyaya said taking nudes and sexting will haunt young people.
"Do not engage in that if you have focus."
"Once you send a picture, you are no longer in control. Whatever goes on online, stays online even years after repenting. If you have been following social media, a young lady was on the verge of getting married before her nude photos went viral. The ex-boyfriend leaked the photos and that was the end of it. Would you want such embarrassment yourselves?"
A few years ago, a beauty queen was dethroned after her nudes went viral on social media, while several cases have been reported of sexting among youths especially in learning institutions.
Recently, a Norton teenager threatened suicide after a boyfriend leaked a sextape in retaliation to her alleged "cheating".
This comes as there has been an upsurge in the abuse of social media across the country by teenagers, who are sending each other — via mobile phones — sexually suggestive messages and pornographic material, thereby compromising their safety online.
Sexting refers to sending, receiving sexually explicit messages or photographs primarily between mobile phones, computers or any digital devices.
Parents hailed the Potraz initiative, saying such awareness campaigns were critical to counter negative use of information and communication technology.
"We hope this continues. Such messages are important and sometimes such acts by our children happen without us knowing and they need to be reminded of such dangers. We have also learnt of our rights as consumers on how to deal with problems from our service providers," Elsie Samhembere, one of the parents said.
Potraz has been on a massive drive to educate consumers on their rights which has seen them visit Mashonaland East, Midlands, Mashonaland West, Masvingo, Matabeleland North and South and now Manicaland.
The government is crafting laws to deal with revenge porn and to arrest the upsurge of circulation of illicit videos, messages and pictures.