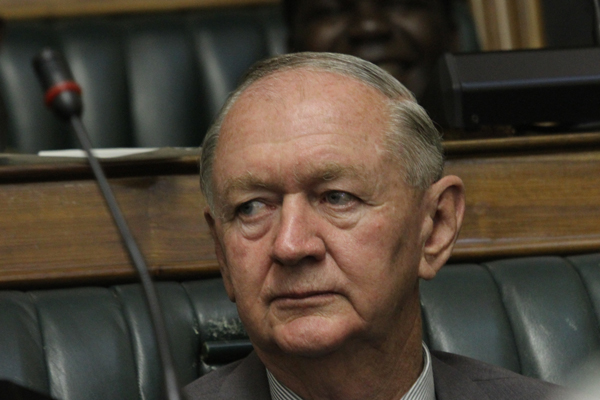 MDC-T legislator and economist, Eddie Cross, has lashed out at the current legal framework on State procurement, saying its penalties were too lenient on offenders. Speaking at a policy dialogue meeting on Mitigating corruption risks in Zimbabwe's Public Procurement in Zimbabwe hosted by Transparency International Zimbabwe (TIZ) in Harare last week, Cross said the current leadership was unwilling to strengthen public procurement laws.
BY TATIRA ZWINOIRA
"Nothing will assist if we do not have a commitment by leadership. Penalties inside the Act (Public Procurement and Disposal of Public Assets Act) are nonsensical. We have to give teeth to this thing," Cross said.
Currently, the Public Procurement and Disposal of Public Assets Act only prescribes imprisonment and punitive fines as punishment for contractors that violate the legislation.
However, these penalties have largely been considered weak as evidenced by the recent case involving the Zimbabwe Power Company (ZPC) and businessman Wicknell Chivayo.
Chivayo was awarded a tender for the Gwanda Solar project from the ZPC and was even paid a $5 million commencement fee, but could not show how the money was used.
Despite being in breach of the terms of the contract, Chivayo is still yet to be charged with fines or imprisoned with authorities still looking for ways to convict him.
Corruption in the State procurement process is what led to the creation of the Public Procurement and Disposal of Public Assets Act that dissolved State Procurement Board at the beginning of this year in favour of a Procurement Regulatory Authority of Zimbabwe (Praz).
It also decentralised the procurement of activities to ministries, departments and agencies (MDAs), empowering these bodies to do their own procurement to minimise the potential corruption that could come from leaving these duties with (Praz).
The importance of having tougher penalties comes as it is estimated that 50% of the gross domestic product, as much as $8 billion, is accounted for by public sector procurement.
This means about 50 cents of every dollar spent in the country goes towards state procurement.
Cross said this why digitalised procurement needed to be introduced to reduce the potential abuse of the Public Procurement and Disposal of Public Assets Act as projects could be tracked in real time from start to finish.
Africa Innovation Trust is currently working on possible ways on how to digitise state procurement.
Legal counsel James Tsabora said his biggest concern was that the punishment mechanisms did little to punish those that flouted the Act, case in point Chivayo.
"Is there any punishment regime that is enough to deter potential violators of the law? If you scan through the procurement regulation of other countries they are so strict about it. They are several ways that they can punish companies that try to violate the law through the corruption of bribery," he said.
The methods other countries use are debarring violators, blacklisting, deregistration of companies, imprisonment with heavy handed sentencing, naming and shaming the accused, and withdrawal of licenses.
"In Zimbabwe, the act that we have has not gone deep enough in trying to ensure that the penalties in the violation of the law fit the crime. I have scanned through them.
In my view, my conclusion is that there has been very little improvement in the kind of punishment that is related to companies and it is not enough," Tsabora said.
"If you compare other legal regimes such as South Africa, Australia, New Zealand, Nigeria and Kenya they have created a penalty system that is so harsh that any thought of corruption, any dream of corruption, you wake up with sweat all over."