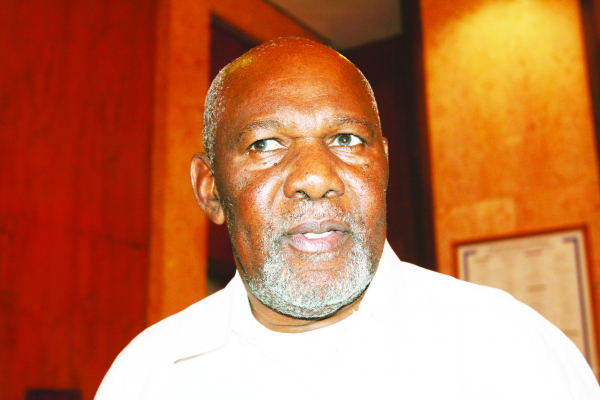 ZAPU leader, Dumiso Dabengwa has revealed that targeted sanctions, which were imposed on him as one of the then Zanu PF top officials and government ministers, before he pulled out to revive Zapu still haunt him.
BY SILAS NKALA
Dabengwa said this was because he and his wife have been denied United Kingdom visas, while funds sent to him from abroad through Western Union always get frozen. In an interview yesterday, Dabengwa said on April 19 he submitted an application for a visa to the UK and handed over his passport at the Harare processing centre as is the norm.
"A few days after that I received a letter from Pretoria, South Africa, acknowledging a receipt of my application," he said.
"But they were then saying they were aiming to process a non-settlement application within 15 days and on the same date, my wife also applied separately for a visa on invitation from our daughter in the UK."
The former Home Affairs minister said the conference was slated for May 12 and once he accepted that invitation, they sent him the ticket believing he would get a visa.
"I did not get the visa until today, as I speak, this morning, because I am due to go for a medical check-up in SA next week. I then sent a request to have my passport returned because I did not have an indication of when the visa would be processed," Dabengwa said. "This was after speaking with John Culley of British embassy in Harare asking why [there was] a delay in the processing of my visa. He responded that maybe it is because my name was on the sanctions list. But I said my name had been withdrawn from the sanctions list in 2010. I travelled twice to the UK after my name was withdrawn from the list."
Dabengwa said the conference he had been invited to was to compare notes with researchers in the UK on Gukurahundi operations.
"I was invited together with Moses Mzila Ndlovu and we submitted applications for visas together. Mzila Ndlovu got his visa on May 9. Both my visa and that of my wife have not been processed to this day and I have requested the visa processing offices in Pretoria to return our passports and forget about the Visas issue," he said. "They have not responded to my request. I sent the request this morning (yesterday)."
Dabengwa said at one point, he was granted visa to UK after his name was removed from the list when he left Zanu PF, but the embassies cannot explain why his Western Union receipts get frozen.
"So I am virtually still on sanctions. I am the only Zimbabwean plus (Robert) Mugabe, who is still on sanctions."