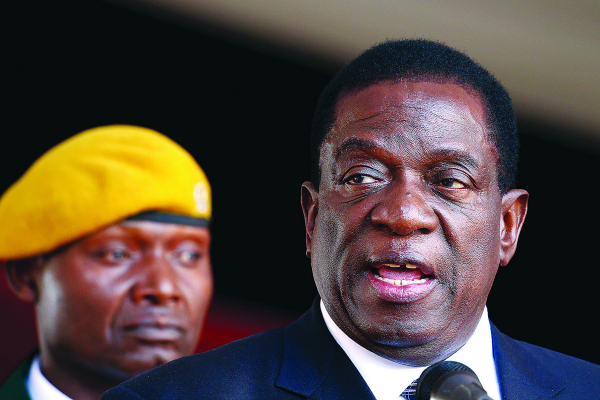 TWO Matabeleland-based opposition parties have launched a campaign to force President Emmerson Mnangagwa's administration to provide restorative justice to victims of Gukurahundi before even considering their compensation demands.
BY NQOBANI NDLOVU
The Moses Mzila Ndlovu-led Alliance for National Salvation (Ansa) and Mqondisi Moyo's Mthwakazi Republic Party are leading the campaign, with the latter holding protests against Mnangagwa at the Zimbabwe International Trade Fair (ZITF) grounds late last year.
The parties want perpetrators of the atrocities arrested and taken to the International Criminal Court in The Hague for trial.
"As Ansa, we want all those who were involved in Gukurahundi to be at The Hague. We want them arrested. How can the people be compensated yet the culprits are not arrested?" asked Ansa spokesperson, Dalumizi Sithole.
"We cannot be talking of compensation, but be silent on truth and justice. The perpetrators should tried at the International Criminal Court for genocide."
As government dithers on addressing the 1980s mass killings, some sections of society have suggested that authorities at least compensate the victims.
Moyo said: "How do you compensate a lost soul? As MRP, we the victims are the ones who must be given a voice on how this issue must be addressed as in all honesty, to us, compensating us without a truth telling process is meaningless.
"How do we celebrate having received compensation money, for example, without knowing how and why our relatives were killed?"
MDC Alliance presidential candidate Nelson Chamisa told party supporters over the weekend that his government would compensate the Gukurahundi victims.
Zanu PF has maintained that the issue would best be dealt with by the National Peace and Reconciliation Commission (NPRC).
The ruling party's stance has been met with fierce resistance from MRP activists who last year disrupted NPRC peace-building and national healing consultative meetings in Bulawayo and Lupane, protesting against the composition of the commission.