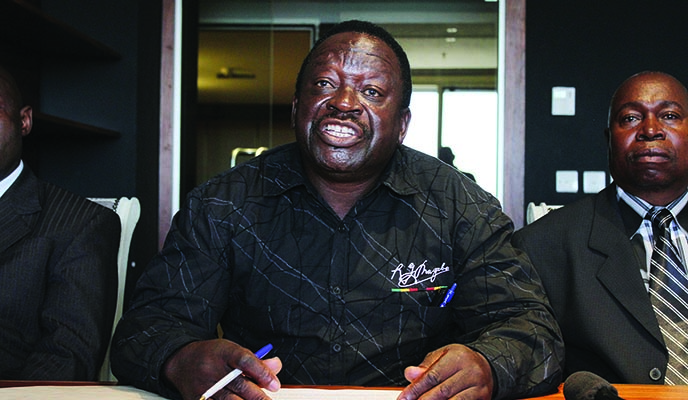 ZIMBABWE National Liberation War Veterans' Association secretary-general has said opposition parties' claim that the political playing field was tilted in favour of Zanu PF were from "empty gongs" who always made the most noise each time elections beckon.
BY SILAS NKALA
Matematanda, who is Zanu PF politburo member and the party's aspiring candidate for Gokwe Central constituency, made the remarks during a war veterans' outreach meeting held at Stanley Square in Bulawayo on Saturday.
He also challenged ruling party members who lost in the primary elections to rally behind winning candidates.
"We got into primary elections as Zanu PF and some places had reruns as some candidates were saying the elections had been stolen. This is because it was their first time to contest they had not been in these elections before. No you must know that this is the game, I am happy that those who had not been involved in elections before now know there is cheating. So we are saying that we cannot keep on holding reruns while the party is dying," Matemadanda said.
"We now know there is cheating, theft of cell registers and stuffing of ballots. I am saying we must all be in the structures of the party and we must not be perpetually crying like the opposition which makes noise all the time when they know they will never rule this country anyway. I am here to say the party should move forward. We do not want people who say if this or that is not resolved we will do 'bhora mudondo'. This means that such people have not been with us."
"Some were saying the G40 is back in the party to impeach President (Emmerson) Mnangagwa, no impeachment was for (Robert) Mugabe not Mnangagwa. If there is someone who thinks of impeaching Mnangagwa he must know we are clever that we will not allow it," Matematanda said.
Speaking at the same event, Zanu PF Bulawayo provincial chairman Callistus Ndlovu also warned party members to desist from bad mouthing each other during the campaign period.