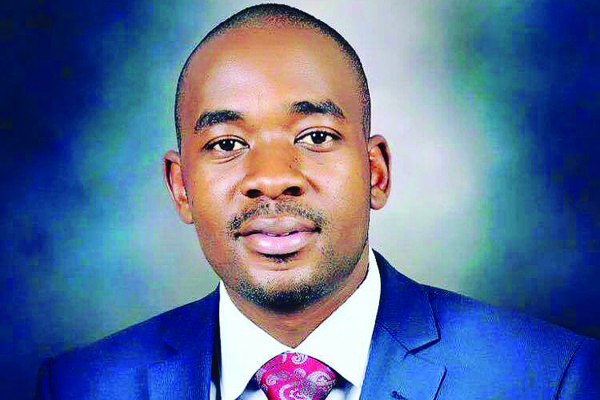 Zimbabwe is currently on the verge of possibility and there are high indications that President Emmerson Mnangagwa and Zanu PF's hegemony on power could be broken if the opposition parties play their cards well.
There has never been so much public excitement around elections — to be held between July and August this year — and the opposition has an opportunity to tap into that growing tide and tip the political scales in its favour.
It is, therefore, prudent for opposition political parties to close ranks and confront their common enemy − in this case the governing Zanu PF.
This is why reports that MDC-T leader, Nelson Chamisa, is mooting a grand coalition with National People's Party leader, Joice Mujuru, Zapu president, Dumiso Dabengwa and other smaller parties in an effort to dismantle the Zanu PF hegemony, will excite any prospective opposition supporter.
We believe that the true mark of leadership wisdom is to put one's personal interests aside for the good of the people, and it is hoped that opposition leaders will put the interest of the poor majority citizens first.
If all these opposition party leaders do have the interests of the people at heart as they say, then they will choose unity and work together for the common good. There is no doubt that a resurgent Zanu PF under Mnangagwa demands that the opposition forces join hands and use their united strength and weight to contain the burgeoning Zanu PF.
Besides, it is also good for democracy, but who knows anything can happen with Zanu PF extending its hegemony.
If truth be told, a complete dominance by one party does not augur well for the country's development agenda. Any of the main parties should work well to ensure whoever wins the presidency does not have a two-thirds majority.
Indeed, the ruling Zanu PF is not invincible suppose the different political parties work together as what unites them — the call for a better Zimbabwe — is way bigger than whatever differences may divide them.
Indeed, the forthcoming elections, and any other elections for that matter, should not be about personalities but arresting the economic rot that has brought stagnation to Zimbabwe and denied the majority of citizens opportunities to enjoy life in the country of their birth because of Zanu PF's 38 years of misrule.
It is critical to secure a free and prosperous Zimbabwe and this can be done if the opposition do not divide the vote. They should let Zanu PF and the G40 aligned party New Patriotic Front (NPF) to deal with the headache of divided votes while they pool votes together from their supporters to win the numbers game which will in turn deliver victory.
Even then, if NPF is also eager to join the opposition alliance, why not, there should be room for them.
This is an opportunity that should not be wasted at any cost. Indeed, this is an election like no other!