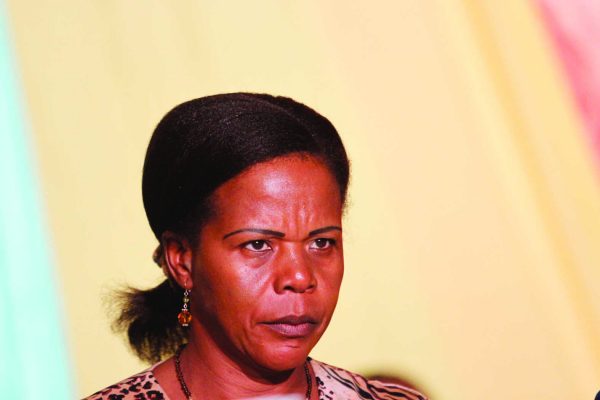 SITTING Goromonzi West MP Beatrice Nyamupinga has claimed that she was fraudulently blocked from contesting the just-ended Zanu PF primary elections, where Energy Mutodi won the ticket to represent her constituency in the upcoming general elections.
BY TAPIWA ZIVIRA
Nyamupinga described the ruling party's internal polls as a farce.
According to Nyamupinga, she was initially announced as a contestant by the party's Mashonaland East provincial chairperson, Joel Biggie Matiza.
"I printed posters and fliers after the chairman of the province announced I was there, but when Kudzai Majuru, the secretary for legal affairs in the province and head of Goromonzi district in Zanu PF, went to the constituency to officially introduce the candidates to the electorate, my name was not there. When I asked him, he said I was not approved, and I accepted that," she said.
On election day, Nyamupinga said her name suddenly appeared on some ballot papers, causing confusion.
"For my name to suddenly appear on the ballot paper when they had made an announcement to the electorate that I am suspended and, therefore, disapproved does not make me a participant of this primary election,' she said.
Nyamupinga said she was surprised that it was now announced that she lost to Mutodi.
"Some of my supporters, upon seeing my name on the ballot paper, voted for me, either out of sympathy, or out of protest, but for Mutodi to then move around saying that I lost to him when I was not contesting in the first place is uncalled for," she said.
Contacted for comment, Mutodi hit back at Nyamupinga, claiming the MP was campaigning up to the day of voting.
He alleged Nyamupinga formally introduced herself as a candidate.
"The party had said we were supposed to address the voters together and we did exactly that. It was a race and in a race, there is only one winner. She came in and lost, she must just accept the people's will," Mutodi said.
The development comes as Zanu PF political commissar, Engelbert Rugeje, is reportedly under pressure to make urgent determination on hundreds of appeals filed by party candidates, who lost in the just-ended chaotic party primary elections.
The majority of the losing candidates are demanding nullification of the results and a re-start of the process, claiming the primary elections held at the weekend were fraught with irregularities and could not be deemed as free and fair.