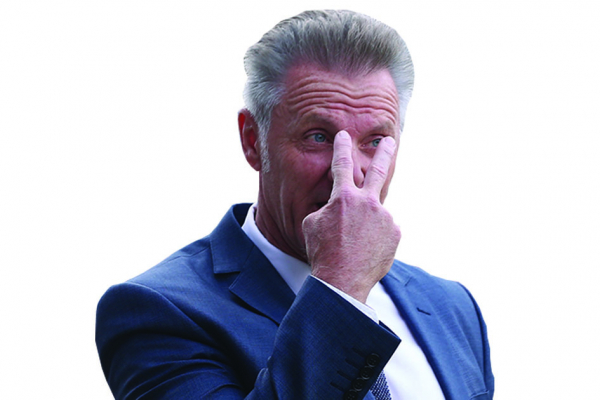 TWO of the in-form teams in the Castle Lager Premier Soccer League, log leaders Ngezi Platinum and Harare City will do battle at Baobab Stadium this afternoon in the weekend's fixture headliner, with the winner of the contest laying down a title marker.
BY HENRY MHARA
The two teams have been the best performers in the league in the last five matches, with four wins and a draw apiece.
It is Ngezi Platinum Stars though who have been setting the pace this season, with their 13-match unbeaten run unrivalled this term.
They are obviously the standout performer in the topflight right now, and have understandably emerged as favourites to win it.
But a rejuvenated Harare City could be the best gauge of how well they are doing, given that they themselves have been in sparkling form in recent weeks.
City collected 13 points from a possible 15 in the last five matches, in wins against Dynamos, Triangle, Nichrut and Shabanie Mine, and a commendable draw against Chicken Inn, performances that left their coach Mark Harrison (pictured) drooling about his players' "good attitude."
But the Englishman admits that the battle that lies in Mhondoro-Ngezi this afternoon, would be a true measure of how far they have gone this far.
"You have to put it to the boys at the moment, they are training hard and working ever so hard, and they are listening to instructions, and they are following it though on the field of play. They are playing without fear, playing some great football, and we have really started to roll," Harrison said. "But we have a massive game against Ngezi, they are unbeaten, flying high and they are the pretenders to the crown so this match would be a yardstick. We will know where we are. Maybe we have a lot more to do than I think, after Saturday we will see, but I'm pleased with the way it's going at the moment."
Ngezi have been dominant since day one, and in their last five matches, they have won against Chapungu, Bulawayo City, Caps United and Yadah, with their only blemish a draw against ZPC Kariba.
Both teams warmed up to this blockbuster clash with victories in midweek matches. Ngezi were not in their sparkling best, but managed to get the job done at Chapungu. City also looked a little laboured in their match against Shabanie Mine, but did enough to get a result.
While City have been awe-inspiring in most of their matches this far, it is the conversion rate that remains an area of concern for their coach.
They scored just six goals in their last five matches, scoring two goals in just two matches in that period.
"It doesn't make me happy, because we do create a lot of chances and we should be finishing things off, a lot more quicker than what we are doing at the moment. We do work on it at training quite a lot, the finishing, but what can I do, I work with what I have so we will keep pushing hard and hopefully one day, we will click," Harrison said.
The home side are unbeaten in the league at Baobab since Tonderai Ndiraya took over last season, so they will obviously start as favourites to win this one, but it would be foolish for them to expect to get it easy. The fans who will watch this match should expect an attractive and fascinating, but close contest.