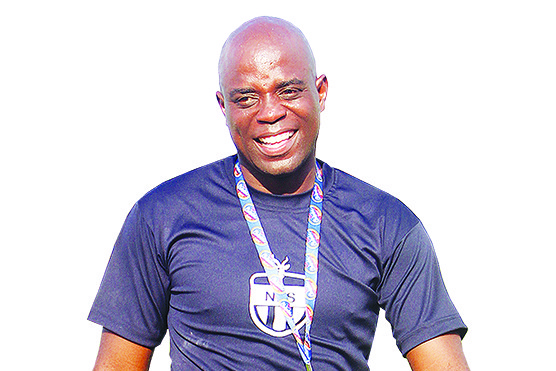 Ngezi Platinum Stars coach Tonderai Ndiraya has admitted that he feels more relaxed when Dynamos are not on his team's trail as is the current case, where DeMbare are 17 points behind the Castle Lager Premier Soccer League pacesetters.
BY HENRY MHARA
DeMbare have had a horrible start to the season, and at one point, found themselves in the relegation bracket before picking up some points in recent weeks to move clear of the murky waters.
They currently sit on eighth position with just 12 points, having won just three matches and at this stage, it seems they would need a modern-day football miracle for them to win the league this year.
Their bad start consequently cost coach Lloyd Mutasa his job, and has been replaced by his former assistant, Biggie Zuze, who started his reign with a 1-0 away win at Bulawayo Chiefs at the weekend.
Ndiraya said he was "concerned" with the poor start to the season by the team he previously played and coached, before he joined his current club.
Commenting on Dynamos' season so far, where they have won three, drawn three and lost five matches, Ndiraya said: "We get very worried, not just as a team, but as a football fraternity and I'm sure you (media) are also worried.
"Not only Dynamos football club, but all the other big teams (Caps United and Highlanders) in the country. We all get worried when the flagship of the country's football, the biggest teams, don't do well. It's a cause for concern. But I'm a competitor, Dynamos are a big team, with a huge following, and if they are trailing you, you tend to feel that pressure so as a competitor I'm quiet happy that they are where they are and I would wish them to stay there."
Highlanders started strongly, but their wheels appear to be falling off in recent times, picking just four points from a possible 12 in their last four matches.
Bosso are on third position, eight points behind Ngezi.
Caps United, on the other hand, are blowing hot and cold. They are on seventh position, one rung above Dynamos with 16 points, four better than their city rivals.
"As a football family, it's really a sad thing. We want our football to be good. We know what Dynamos does to our football so we wish them well," Ndiraya said. "We want them to rise from where they are so that we have a strong Dynamos because if we have a strong Dynamos, Caps United and Highlanders, it means a strong league, so we wish them well."
Ngezi Platinum have already beaten the three clubs this season, as Ndiraya searches for the title in his second full season at the well-resourced club.
They have won nine of their 11 matches, only dropping points in draws against Shabanie Mine and ZPC Kariba.
"All the matches are difficult for us. In fact, it's actually easier to play bigger teams than the smaller teams, obviously because of the mentality which tends to creep into (my) players. When they play the so-called small teams, they tend to relax and become overconfident and sometimes we end up dropping points," Ndiraya said.
"Last year, we dropped points against the small teams. Of course, we lost some against the big teams, but it's the small teams which gave us some problems."