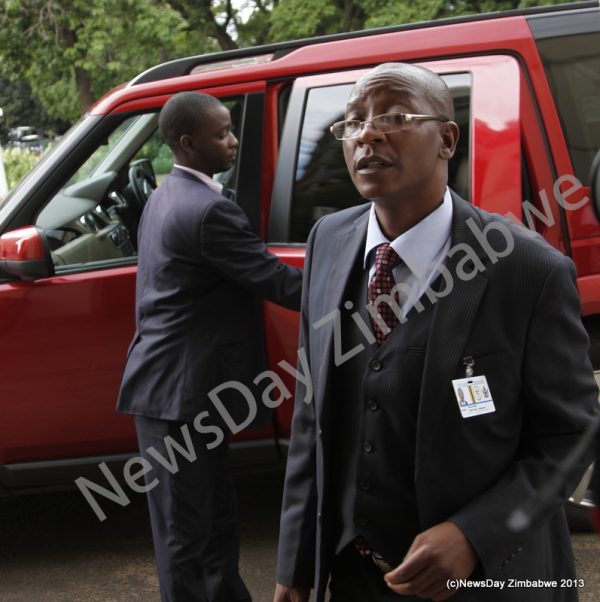 JUSTICE minister Ziyambi Ziyambi has revealed that President Emmerson Mnangagwa's move to set up a special anti-corruption unit in his office came after realising that other State security agencies were reluctant to tackle high-profile graft cases.
BY TINOTENDA MUNYUKWI
On Tuesday, the Office of the President and Cabinet announced the establishment of the unit whose mandate is to tackle unresolved cases which have silently succumbed to vainness with no tangible prosecution or resolve.
The move attracted scorn from various sections of society, with some rubbishing it as an unconstitutional duplication of duties being carried out by the Zimbabwe Anti-Corruption Commission (Zacc) and the Zimbabwe Republic Police (ZRP).
Ziyambi told journalists in Harare yesterday that the impotency in tackling worsening corruption cases being exhibited by some bodies had necessitated the need for the special unit, whose establishment also heeds the dictates of the Constitution.
"The manifest reluctance by some relevant bodies to tackle corruption cases has spurred the President to set up a special anti-corruption unit which contrary to some sections of the society is not tainted with any illegality. It's business unusual and things will be done differently and expeditiously especially the prosecution of a number of high profile corruption cases," he said.
Ziyambi said the unit, although it reports directly to Mnangagwa, would work in close liaison with other State security agencies to curb the vice.
"The unit will, pursuant to section 263 of the Constitution, read together with section 27 of the National Prosecuting Authority Act (Chapter 7:20) proceed to prosecute matters to finality.
"The unit will collaborate with Zacc and the police and it will also assist other investigative agencies of the State in the perusal and consideration of corruption dockets," he said.
In 2017, Zimbabwe was ranked 157 out of 175 countries on the corruption perception index, a ranking which according to analysts negatively influences investor confidence in the country.
The establishment of the unit is another desperate bid by the Mnangagwa-led administration to try and restore the country's economic fortunes and re-engagement efforts.