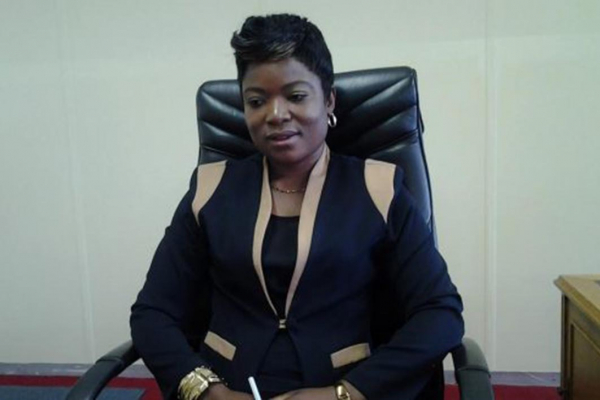 LABOUR minister Petronella Kagonye yesterday told Parliament that the issue of wives of Hwange Colliery Company Limited employees picketing outside company premises was being fuelled by a political party, but she did not disclose the name of the party.
BY VENERANDA LANGA
The minister was responding to MDC legislator Priscilla Misihairabwi-Mushonga in the National Assembly, who had asked her to explain how she, as Labour minister, was going to solve the issue as the demonstrations were exposing babies to diseases such as pneumonia, as they were held in the open and there were threats that soldiers would pull down their tents.
Kagonye responded: "I went to Hwange and initially, I thought that it was a labour issue and employees raised 27 issues and we came up with an agreement signed by all parties, and, to date, the management is living up to what they promised.
"But, as for the spouses, it is now a political issue because there are politicians that came and addressed the women and HCC employees are actually surprised that the women are still picketing, and they said there are people sponsoring the demonstrations and are supplying one beast per week to the women."
This angered some MPs from the Mines and Energy Portfolio Committee, who recently visited HCC, resulting in Glen View North legislator, Fani Munengami shouting loudly to Kagonye, saying she was a liar because when MPs visited, there was no such thing.
Kagonye claimed that when she addressed the women, they told her they were in dire need of food and she then gave them 3 000 bags of maize and soap, and they promised to leave the premises, resulting in the decrease in numbers of picketing women.
"But those politicians came back and when I spoke to the women, they told me everything. Therefore, the HCC issue is no longer a labour issue, but it is a political one and it now needs to be resolved politically," she said.
Misihairabwi-Mushonga said regardless of the issue being politically motivated or not, Kagonye was supposed to solve the labour issues.
"We are committed to ensuring the protection of women and children, but what does one do when, for the love of money, they picket during the day and go back to their homes in the evening?" Kagonye responded.
Strangely, when Misihairabwi-Mushonga first asked Finance minister Patrick Chinamasa to respond to the issue, he professed ignorance about the situation at Hwange.