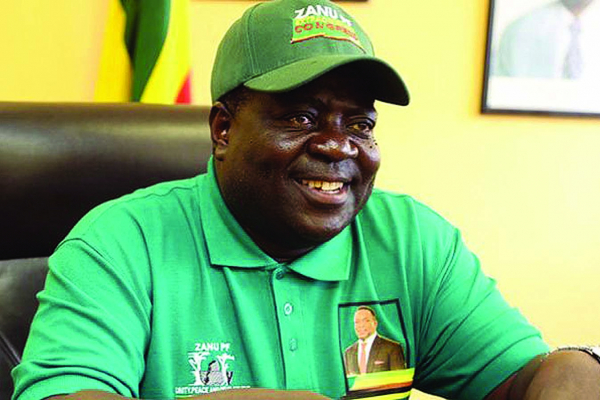 MATABELELAND South Provincial Chiefs Council chairman, Chief Vezi Maduna has engaged Zanu PF national political commissar Engelbert Rugeje to facilitate the de-centralisation of the livestock branding offices from Harare to provinces to enable the farmers to easily access the facility in line with the command livestock policy.
BY SILAS NKALA
In a letter addressed to Rugeje written by Chief Felix Nhlanhlayemangwe Khayisa Ndiweni on his behalf, Chief Maduna expressed dismay over delays that farmers in Matabeleland South experience when they need to brand their livestock.
"I have been tasked by Chief Maduna the provincial chairman Matabeleland South Chief's Council to write this letter concerning the de-centralisation of brands office to support command livestock. Following your deliberations on the problems that are affecting the livestock farmers in Matabeleland region, the chiefs request that you urgently facilitate the de-centralisation of the brands office, which is currently in Harare alone," Chief Ndiweni wrote.
"Livestock farmers find it difficult to access it and also of concern it takes too long to get brands certificates after application. The chief is, therefore, asking that every Registrar-General's district office in Matabeleland North and South Provinces have a brands office and this will make it easier for command livestock beneficiaries and alleviate stock theft."
Chief Ndiweni said also of concern to Chief Maduna was the timeframe between application and issuance of brands certificates, which they feel was deterrent to farmers.
The letter was copied to the command agriculture chairman Vice-President Constantino Chiwenga, Registrar-General Tobaiwa Mudede, and the Zimbabwe Republic Police Anti-Stock Theft Assistant Commissioner Erasmus Makodza.
Rugeje is yet to respond to the chief's letter.