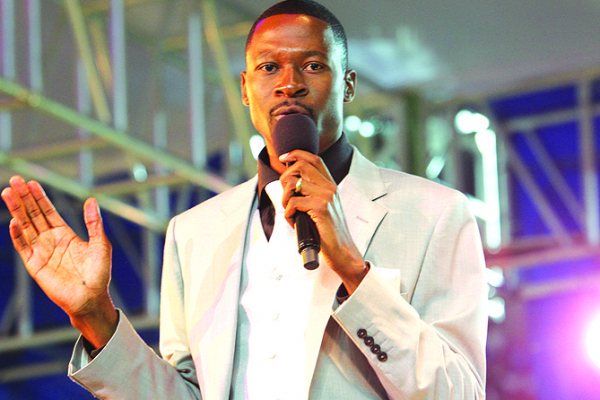 A HARARE business couple, which is seeking $6,5 million from United Family International Church (UFIC) leader, Emmanuel Makandiwa and his wife, Ruth, have approached the High Court seeking dismissal of the church leaders' application.
BY CHARLES LAITON
Makandiwa and his wife, early this year filed a court application challenging Upenyu and Blessing Mashangwa's lawsuit describing it, as "grandstanding to harass, vex and injure their reputation and good standing."
In a chamber application for dismissal filed on Tuesday, Mashangwa and his wife urged the court to dismiss the Makandiwas' application on the basis that the pair had failed to timeously prosecute their court application.
"The respondents (Makandiwas) have neglected or failed to timeously prosecute the court application, which they instituted before this honourable court under case number HC1774/18. A period in excess of one month has lapsed after the applicants (Mashangwas) filed their notice of opposition. The respondents have not yet filed their answering affidavit nor set the matter down," the Mashangwas said through their lawyers, Venturas and Samukange.
"The respondents have neglected or shown a lack of interest in prosecuting their court application to finality and applicants entitled as they, hereby, do make, an application for dismissal for want of prosecution."
The matter is yet to be set down for hearing.
The impasse between the two couples came after Makandiwa and his wife were last year slapped with a multi-million lawsuit by the Mashangwas after they had allegedly been victims of phoney prophecy promising them a "debt cancellation miracle".
But, in response to the lawsuit, Makandiwa and his wife said the claims by the couple were "deliberately false and contrived" and urged the court to dismiss the case, saying there was no factual or legal basis that had been pleaded or could be pleaded, upon which a court could pronounce that they were not prophets of God.
Mashangwa and his wife came out guns blazing, describing the Makandiwas as occult worshipers and fraudsters.